Newly released dashcam video shows the moments a police officer in Arkansas stared down the barrel of a gun during an intense shootout with an illegal immigrant suspect over the weekend.
The Washington County Sheriff's Office said in a news release the incident happened Sunday, after County Corporal Brett Thompson tried to initiate a traffic stop around 12:43 p.m. in Tontitown, located just outside Fayetteville.
The driver, 29-year-old Luis Cobos-Cenobio, didn't stop and the officer reportedly initiated a brief chase. After eventually pulling over, Cobos-Cenobio got out of his vehicle and began shooting at Thompson, officials said.
The video released Tuesday shows the moment the 29-year-old riddled Thompson's vehicle with bullet holes. Thompson quickly returned fire, and Cobos-Cenobio fled the scene.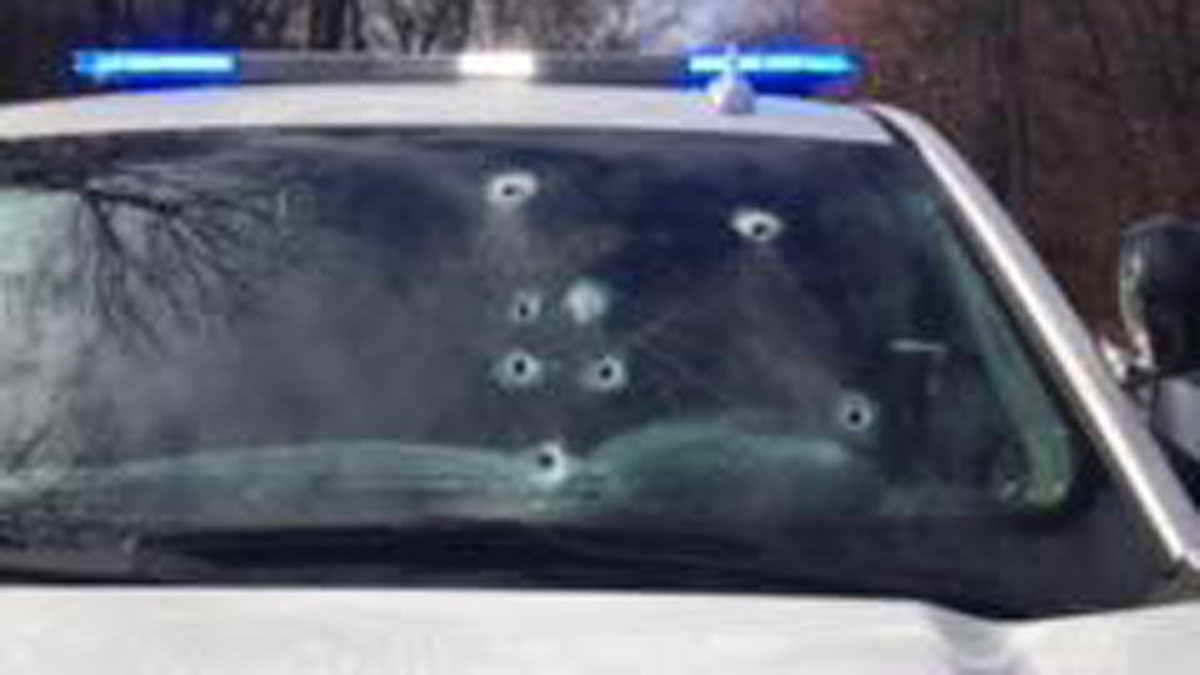 MASSACHUSETTS COPS SEARCH FOR BIRD ACCUSED OF BREAKING AND ENTERING, CHASING POLICE CRUISER
The 29-year-old was found by another officer about a half-hour later and once again shot at police, officials said.
He was then followed into Fayetteville, where Fayetteville Police and Arkansas State Police joined the pursuit until he was eventually stopped and taken into custody.
Authorities said the 29-year-old had a wound to the left arm and shoulder and was taken to a nearby hospital before being handed over to police.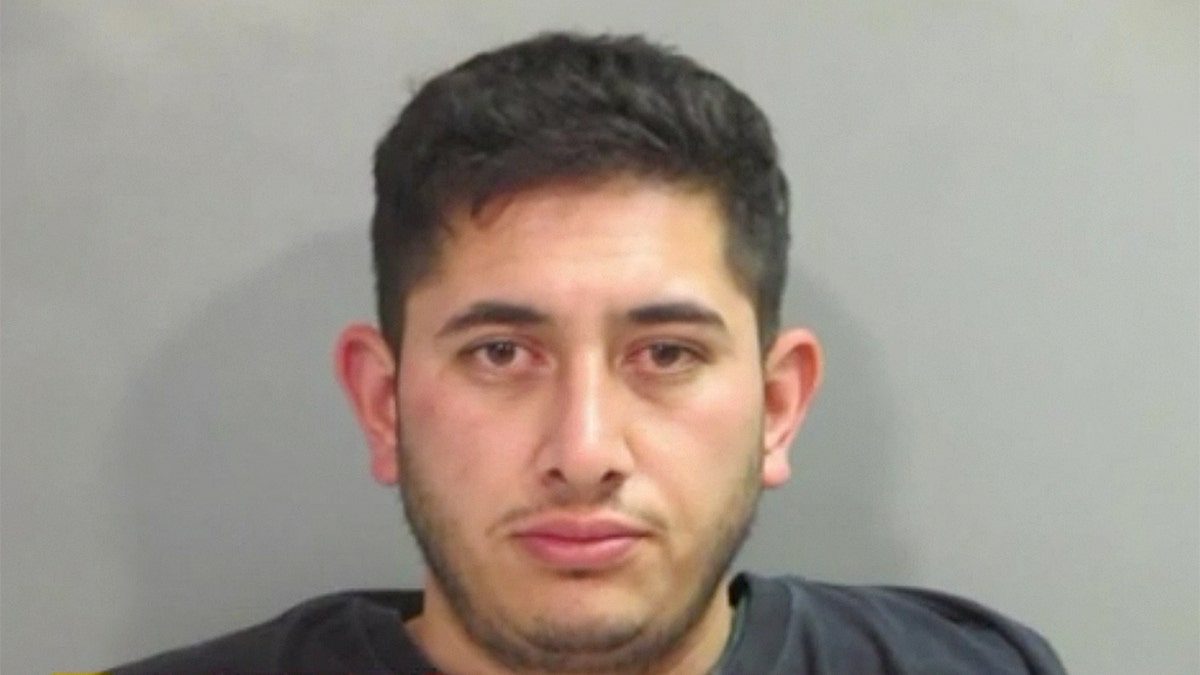 "We are so thankful Corporal Thompson, all other officers who were involved, as well as citizens who were in the areas of the incident, were unharmed," the sheriff's office said.
OFFICERS KILLED IN THE LINE OF DUTY IN 2018
Cobos-Cenobio has been jailed on $500,000 bond, and has had a detainer placed on him by U.S. Immigration and Customs Enforcement, an agency spokesperson confirmed to Fox News.
Cobos-Cenobio has been charged with four counts of attempted capital murder, committing a terroristic act, fleeing, possession of a controlled substance and possession of drug paraphernalia, according to police.