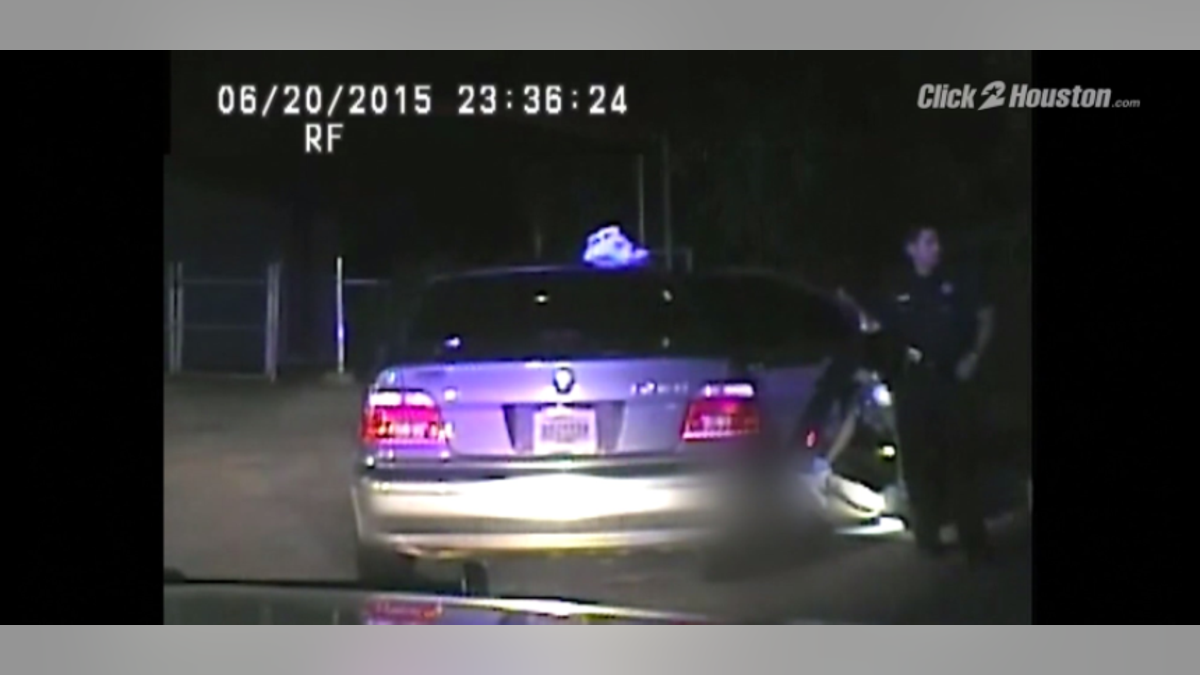 Dashcam footage released by a Texas lawyer shows what he calls sexual assault of a woman at the hands of police.
Attorney Samuel Cammack III, who represents now-23-year-old Charneisha Corley, released the video this week, which shows two Harris County deputies allegedly performing a cavity search on Corley during a traffic stop in June 2015. Cammack told Fox 26 Houston that the search amounts to "rape by cop."
The video appears to show a deputy forcefully pushing a handcuffed Corley to the ground, and then looked as though the deputies removed her pants and searched her. Cammack said the deputies searched her vaginal area, and the entire process took at least 11 minutes.
ILLEGAL IMMIGRANT IN UTAH WHO WAS DEPORTED RAPED 7-YEAR-OLD GIRL 'THOUSANDS OF TIMES,' POLICE SAY
According to a lawsuit filed by Corley after the 2015 incident, the woman said that deputies claimed they smelled marijuana but found nothing in a search of her car, the Houston Chronicle reported.
Corley was charged with possession of marijuana and resisting arrest, but the Harris County District Attorney's Office later dropped the charges, according to the Chronicle.
The deputies were indicted by a grand jury for official oppression, KPRC reported, but after the case was taken to a second grand jury, the charges were dismissed.
"We discovered new, and significant, evidence that we believed had to be presented to grand jury," Natasha Sinclair of the DA's office told KPRC.
MOM SHARES PHOTO OF DYING DAUGHTER AFTER FATAL OVERDOSE
A statement released by Harris County Sheriff Ed Gonzalez on Monday night said:
"I understand and respect the community's concerns regarding the parking lot search of a female suspect during a June 2015 traffic stop. I want to be emphatically clear that today's Harris County Sheriff's Office is fully committed to ensuring that every resident of our community is treated with dignity and respect, even if they are suspected of committing a crime. We hold the public's trust as sacred, and we will always strive to be worthy of that trust.
"Harris County Sheriff's Office policy prohibits deputies from conducting strip searches without a warrant. In cases in which a warrant is obtained, strip searches must be conducted in a private, sanitary, and appropriate facility.
"Criminal charges are no longer pending against two of the deputies involved in this case. Deputy W. Strong, who did not actively participate in the search of the suspect in this case, will be allowed to return to patrol duties. Deputy R. Pierre, who initiated the search, will remain in her current assignment within the Communications and Technology Bureau."
Corley has filed a federal civil rights lawsuit that will go to trial in January, KPRC added.