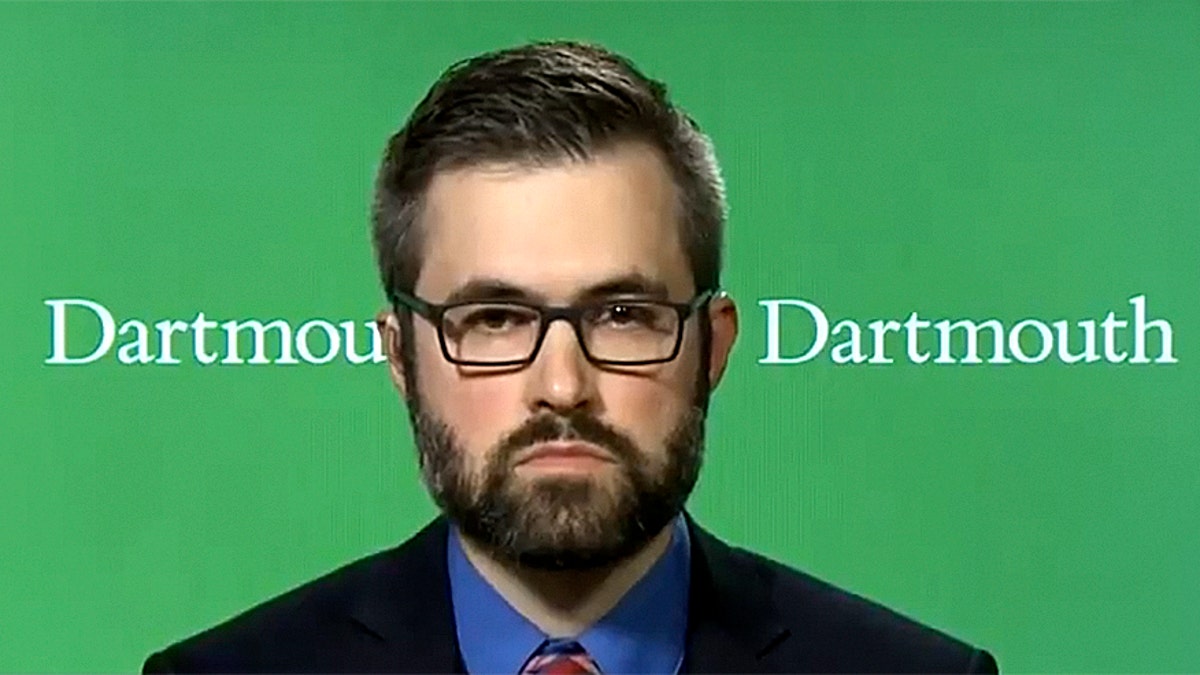 More than 100 Dartmouth College faculty members rushed to support a controversial fellow professor who repeatedly justified Antifa's violent tactics -- despite the Dartmouth president's condemnation of the professor's support for the so-called anti-fascist group.
Mark Bray, the author of "Antifa: The Anti-Fascist Handbook" and visiting professor at the Gender Research Institute at Dartmouth, appeared in dozens of television interviews after the Antifa movement gained national traction following deadly clashes in Charlottesville, Va. earlier in August. Bray supported Antifa's violence, dubbing it "self-defense" and a "legitimate response" to what he termed white supremacist and neo-Nazi violence.
WHY SHOULD ANYONE CONDEMN WHITE NATIONALISTS IF THE LEFT WON'T CONDEMN ANTIFA?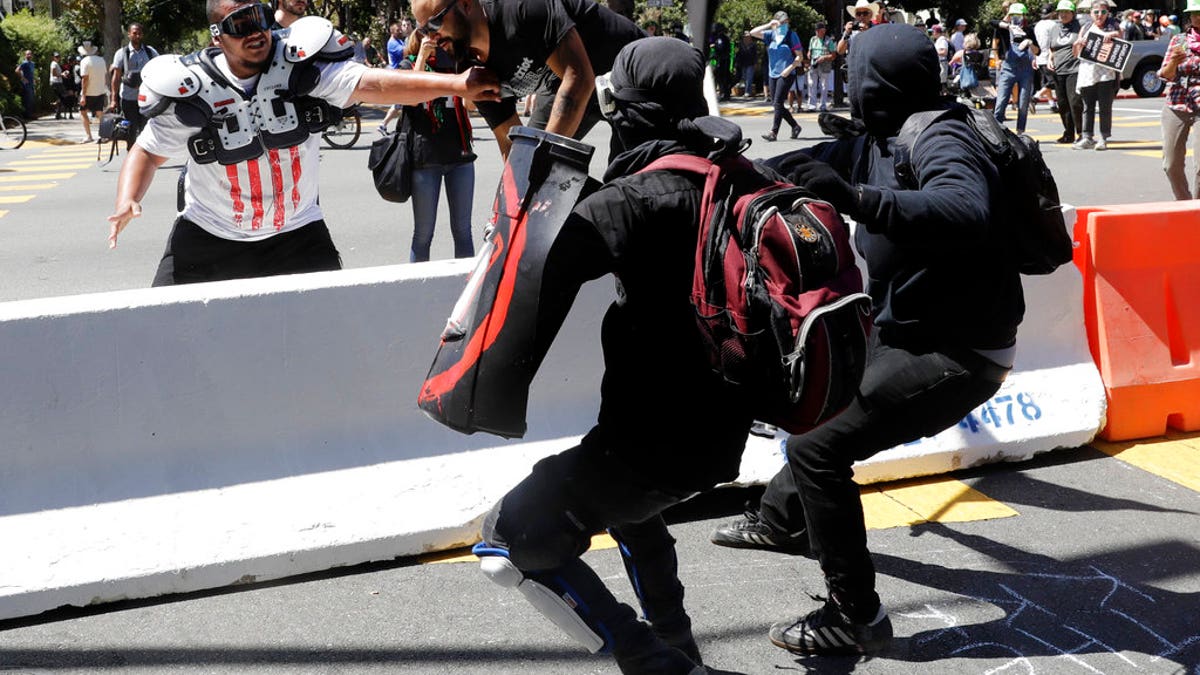 "I think that a lot of people recognize that, when pushed, self-defense is a legitimate response to white supremacy and neo-Nazi violence," Bray said on NBC's "Meet the Press" on Aug. 20.
"The lesson of history is you need to take it with the utmost seriousness before it's too late," Bray continued, adding that demonstrations are necessary to tell neo-Nazis and white supremacists "You can't make this normal."
A day after the controversial interview, Dartmouth President Philip Hanlon, troubled by Bray's support of the violent Antifa protests, condemned the professor's comments, Valley News reported.
"As an institution, we condemn anything but civil discourse in the exchange of opinions and ideas," Hanlon said on Aug. 21. "Dartmouth embraces free speech and open inquiry in all matters, and all on our campus enjoy the freedom to speak, write, listen and debate in pursuit of better learning and understanding; however, the endorsement of violence in any form is contrary to Dartmouth values."
ANTIFA VIOLENCE BRINGS NO OUTRAGE FROM DEMS, AFTER DIRE WARNINGS ABOUT RIGHT-WING VIOLENCE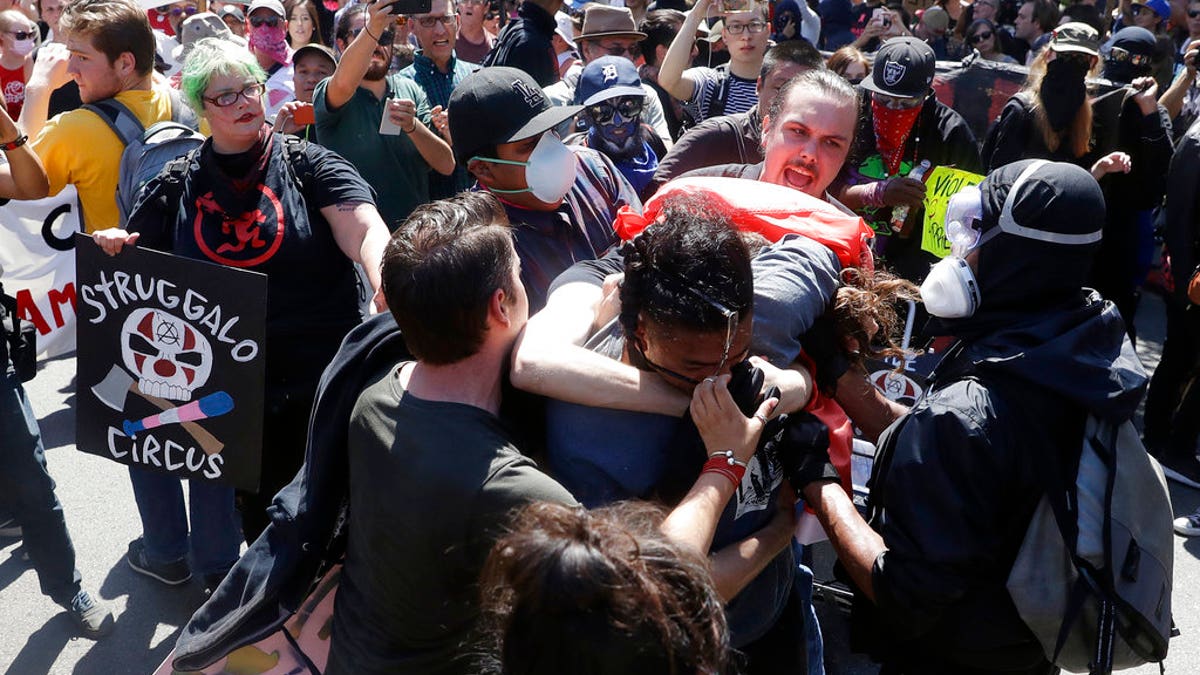 Bray and more than 100 university faculty members took issue with Hanlon's condemnation and accused him of limiting free speech, Valley News reported.
"The importance of being able to organize for self defense if necessary as a last resort has to be on the table when we think of how to confront neo-Nazis and white supremacists," Bray said on Vermont Public Radio last week.
On Tuesday, a letter filed by Bray supporters claimed Bray's comments didn't violate Dartmouth's free speech and academic freedom policies and Hanlon had read a "distorted" version of the professor's comments.
"Professor Bray was exposed to violent threats, without so much as a basic effort even to warn him that the College intended to endorse the mischaracterization of his position and the implied attack on his scholarly standing by making clear he had no institutional support," the letter read.
The letter requests the statement be removed. Bray told The Associated Press he appreciates the letter.
Members of the Antifa movement allegedly attacked peaceful protesters over the weekend in Berkeley. The group of more than 100 hooded protesters, with shields emblazoned with the words "no hate" and flags identifying themselves as anarchists, busted through police lines, avoiding security checks by officers to take away possible weapons. More than a dozen people were arrested in the melee.
The Associated Press contributed to this report.