Dangerous wildfire season predicted for California because of dry weather and parched brush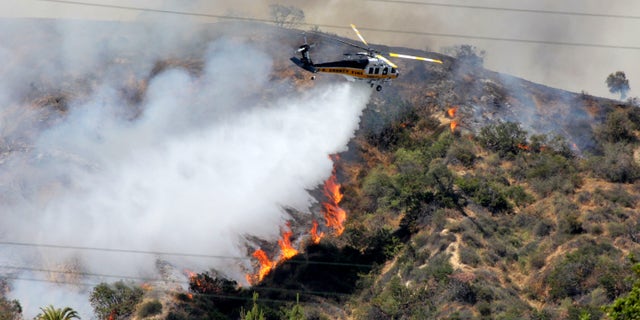 NEWYou can now listen to Fox News articles!
LOS ANGELES – Authorities say California will have a dangerous wildfire season due to a dry winter that has left the normally green hills of spring parched and tinder-dry.
State fire crews have responded to more than 680 wildfires since the beginning of the year — about 200 more than average for the period. Local agencies have battled fires that briefly threatened hundreds of homes in Los Angeles and Ventura counties.
The Angeles National Forest north of Los Angeles plans to raise its fire danger level from moderate to high on Friday.
Authorities say much of California is well below normal for seasonal rainfall. Downtown Los Angeles has seen only 2 inches of rain since January instead of the usual 10 inches.