Dallas police shooting: Lawyer denies teens were driving in 'aggressive manner'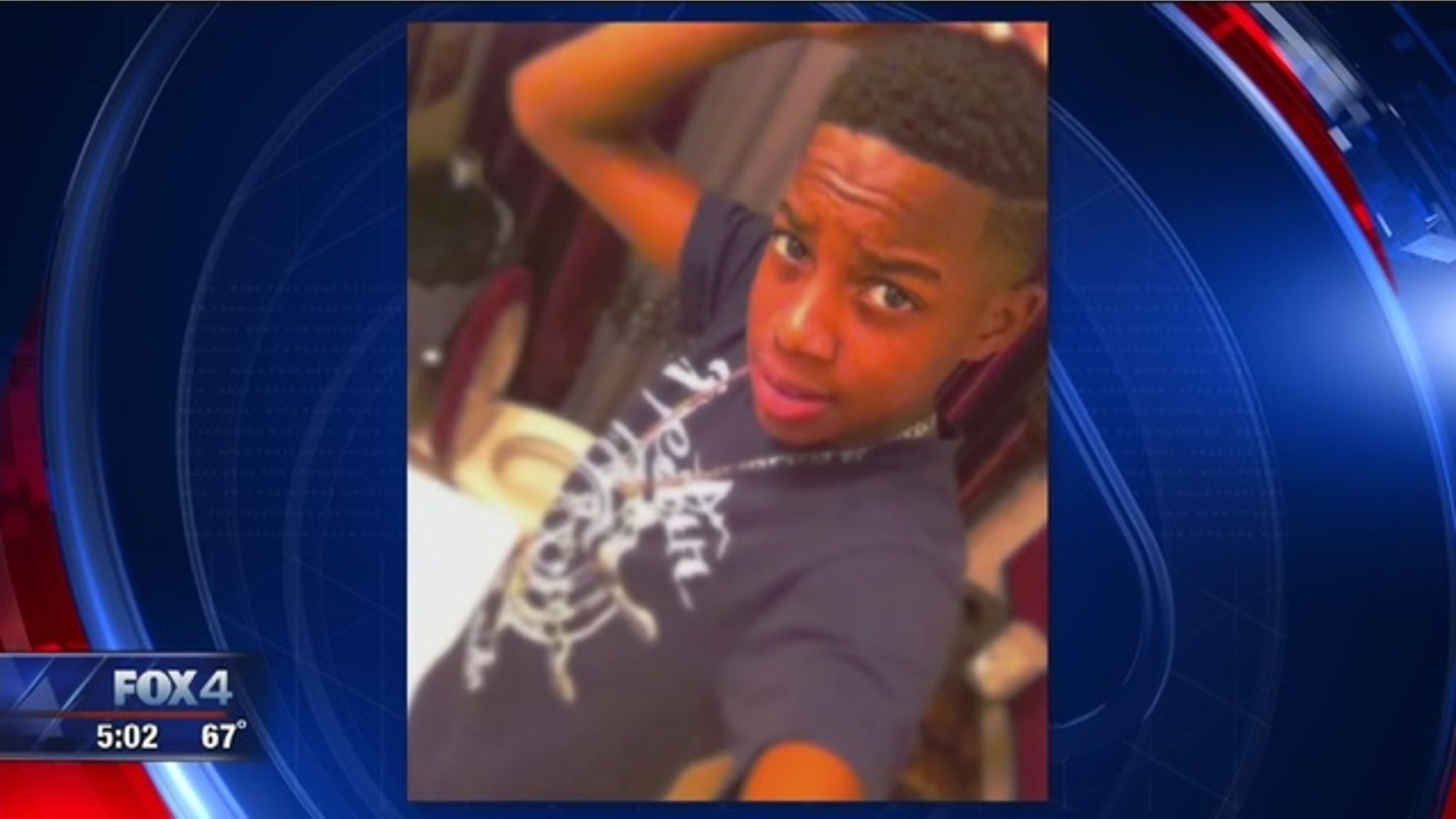 A Texas high school football player killed by a police officer over the weekend was hit with a rifle bullet, a medical examiner said Monday, amid conflicting reports over the circumstances leading to the teen's death.
Jordan Edwards, a 15-year-old Mesquite High School freshman, was pronounced dead at a hospital after leaving a party late Saturday night in Balch Springs.
"We express our deep and sincere condolences to the family," Balch Springs Police Chief Jonathan Haber told Fox 4. "I have reached out and personally met and spoken with the parents and expressed my condolences."
Police say they received a 911 call around 11 p.m. Saturday night reporting several underage teens acting drunk. When police arrived, they heard gunfire and followed by an "unknown altercation with a vehicle backing down the street towards the officers in an aggressive manner." An officer fired at the car and hit Edwards, according to a statement.
DETROIT POLICE OFFICER SHOT IN THE HEAD IN APPARENT RANDOM ATTACK
Witnesses told Fox 4 that the car then drove away from the scene.
"They didn't know that their friend was shot until they made their way down the street and they noticed that he wasn't talking and they saw smoke coming from his head," Lee Merritt, an attorney representing Edwards' family, told CBSDFW.
The officer involved in the incident has been placed on administrative leave and Edwards' death has been ruled a homicide, the Dallas Morning News reported.
But Merritt is disputing the police account of the shooting, arguing the car wasn't being driven in an aggressive manner.
"They were simply leaving a party where they believed danger was and so I can't wrap my mind around why an officer decided to shoot into the car," he told CBSDFW.
Merritt says he is awaiting body cam footage of the shooting from the officers. The investigation of the shooting has been handed over to the Dallas County Sheriff's Office.
SAN DIEGO POOL SHOOTING: MOTIVE UNCLEAR AFTER GUNMAN KILLS 1, WOUNDS SEVERAL OTHERS
Extra counselors were on hand at Mesquite High School to help grieving students Monday.
Jeff Fleener, the school's head football coach, told the Dallas Morning News that he was "crushed and heartbroken" when he heard about the news of the shooting.
Fleener said Edwards always stayed out of trouble, had a GPA over 3.5 and was set to begin playing defensive back this spring.