Dad of Missing Washington Boy Reportedly Losing Hope Son Is Still Alive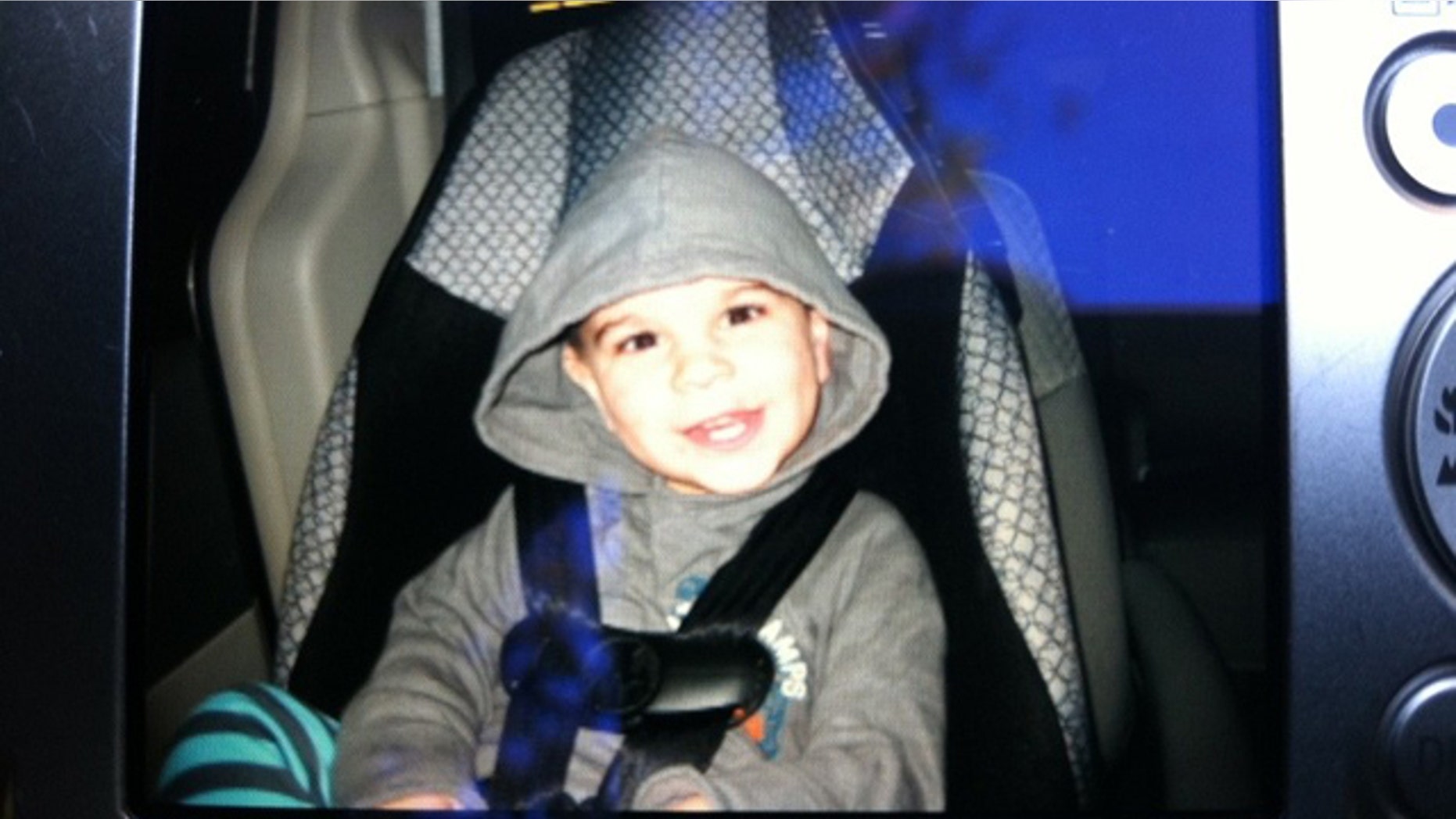 BELLEVUE, Wash. – The father of a Washington state toddler missing for nearly a week is beginning to lose faith his son will be found alive, after days of clinging to hope that he was safe.
Solomon Metalwala was convinced his estranged wife, Julia Biryukova, had hidden Sky Metalwala with a relative or a friend to spite him as part of a custody dispute, but now fears the two-year-old may be dead, The Seattle Times reported.
Metalwala broke down crying inconsolably for hours, according to his attorney, Leslie Clay Terry III, and after days of remaining positive police have now also conceded Sky's death "is a real possibility."
"The reality of this is that Sky may have fallen into some very unfortunate circumstances," Bellevue police Maj. Mike Johnson said Friday. "As much as we don't like to think about it or talk about it, it's a reality."
Johnson said police are "baffled" by Biryukova's story and "frustrated with the lack of information coming from her."
Biryukova reported him missing from a car parked in the northwestern area of Bellevue, Wash., but has not responded to a police request to talk about the circumstances surrounding the four-year-old's disappearance, Johnson added.
Johnson also said police have ruled out a connection between Sky's disappearance and a child's shoe found near where he reportedly vanished. He said there are no suspects yet in the case because it is unclear whether a crime occurred.
"In order to make an arrest we need evidence [of a crime]," he said. "At this point we don't have it."
Biryukova told police that she was driving her sick son to a hospital Sunday when she ran out of gas. She claimed she left the boy buckled into his car seat, sleeping, while she and her four-year-old daughter walked to a Chevron gas station about a mile (1.6km) away. When the two returned to the unlocked car, the child was gone, Biryukova claimed.
But investigators said her story "doesn't add up" and is very similar to an episode of "Law & Order: SVU" that aired a day before the child disappeared.
Authorities have said they found no gas can in their investigation and also noted that Biryukova's car had plenty of gas in it when its fuel tank was checked.
Meanwhile, KING-TV reported Friday that Biryukova and Metalwala were cited for reckless endangerment two years ago after leaving the boy alone in a car for almost an hour in below freezing temperatures. Charges were never filed, however, because they took parenting classes, the station said.
In divorce court documents, Metalwala said his wife suffers from mental illness and had dreams about killing the couple's children, according to KCPQ.
Biryukova has accused Metalwala of domestic violence, claiming that he assaulted her in front of the children in December 2009.
Sky is of Indian and Caucasian descent and has brown eyes and dark hair. He was last seen wearing a dark green hooded sweatshirt and blue and gray striped pants, according to his mother.