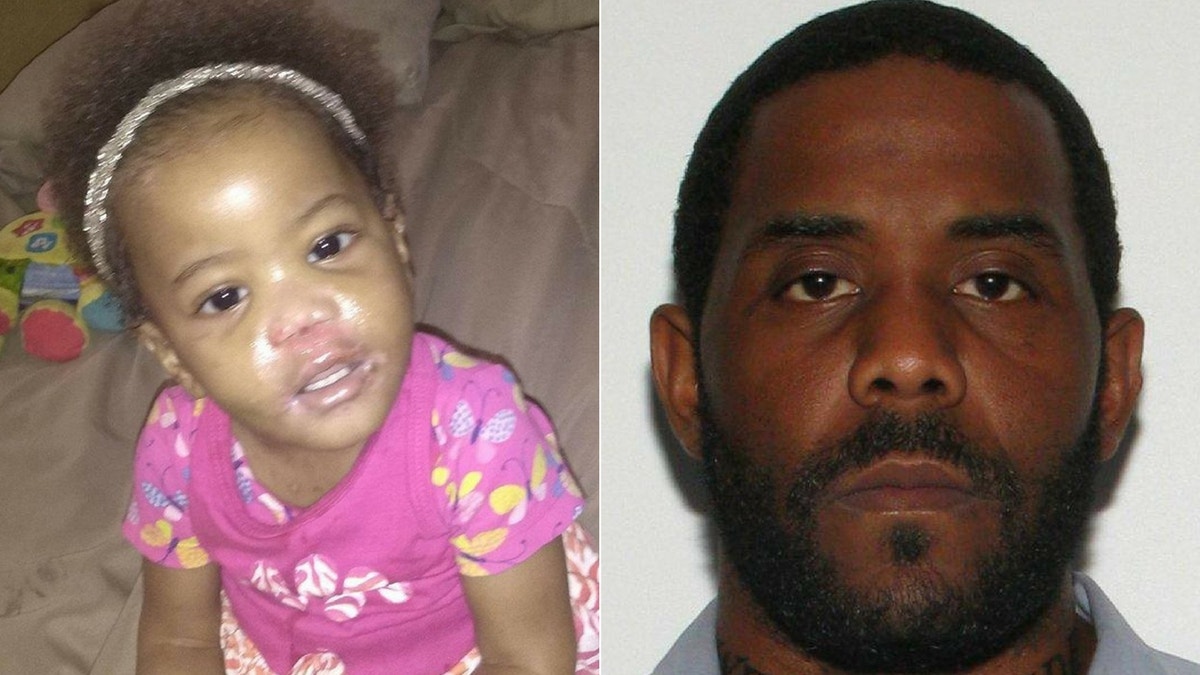 A father who was initially reported missing with his 2-year-old daughter in Virginia was arrested in Puerto Rico after the toddler's body was found in a suitcase left near train tracks in New Jersey.
Travis Lamont Plummer, 37, was located in San Juan on April 19, eight days after the body of his daughter, Te'Myah Plummer, was found stuffed in a pink suitcase near PATH tracks in Jersey City, ABC7NY reported Monday.
Authorities initially believed the body was of a 10-month-old child, but later determined it was the missing 2-year-old after DNA testing by the FBI Forensic Lab in Quantico, Virginia.
The duo was first reported missing by the Richmond Police Department on March 22.
"RPD detectives do not believe the two are in danger, however, they are missing," the department said in the statement.
Police said the toddler was last seen with family members in Virginia in August 2017 and the pair may have relocated to Charlotte-Mecklenburg in North Carolina or to Jersey City, where police made the grisly discovery on April 11, ABC7NY reported.
It's unclear how the child died. Hudson County prosecutor's office said officials believe the girl died outside of New Jersey, NBCNewYork reported.
Plummer was charged with desecrating human remains. He was taken into custody without incident and is awaiting extradition to Hudson County.