On 68th anniversary of D-Day, 102-year-old Army veteran recalls watching Allied planes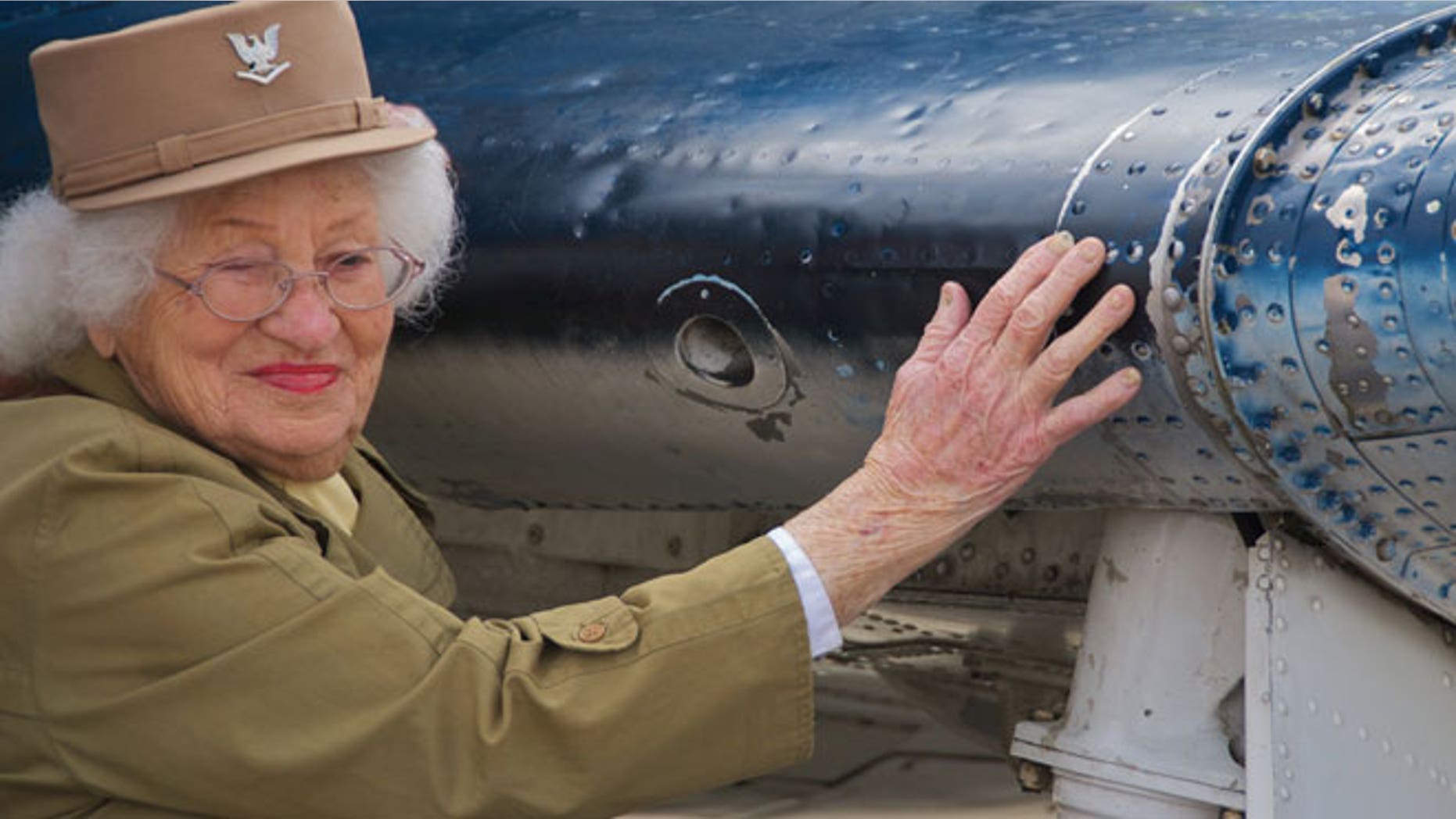 Anyone who lives long enough is all but certain to witness something significant, and for centenarian Bea Cohen of Los Angeles, not only did she see air strikes during World War II--Cohen watched the Allied airplanes en route to the shores of Normandy in support of the D-Day invasion, 68 years ago today.
It's a life experience for the 102-year-old veteran that is as sharp in her mind today as it was in front of her face that early morning in England.
"Imagine all of those planes and gliders," Cohen recently recalled. "Loads of them!" She was a U.S. Army private on a train towards her new post when the dark sky erupted with the thunderous roar of motors.
"It was top secret. Nobody knew even aboard ship nobody knew when or where or what. And there were the planes--the sky was filled with planes and gliders. The Normandy invasion we knew that was the beginning of the end of World War II."
The war in Europe would end eleven months later and Cohen would soon return to her adopted home in Southern California. After the war she married a Marine named Ray Cohen, who was a prisoner of war in the Philippines. They spent the subsequent decades, as she does now, helping fellow veterans.
"Are you ready? You may not need it now. But you're going to need it later," Cohen exclaims to a wheelchair-bound visitor while presenting him with a hand-sewed blanket. It's a passion of hers to make sure that veterans--especially those with missing limbs--have blankets to help keep them warm. "At first I said, 'would you like to have a blanket?' They thought I was selling it. Now, I've got to say, 'I have a gift for you,'" Cohen explained from the state veterans facility she regularly visits. She still lives on her own.
The former Bea Abrams was born in Romania in 1910 and readily recalls the time planes flew into her hometown to bomb the local factories. It was World War I. She says the adults around her were surprised at how low the planes were flying. "And we stood there and waved. And the pilot waved back to me. He had a moustache."
Cohen immigrated to the U.S. in 1920, settling first in Fort Worth, Texas before moving to Southern California. At the start of World War II, she took a job with Douglas Aircraft helping to crank out planes. She was a real-life Rosie the Riveter. "I went to school in Inglewood to learn all about rivets. Roundhead rivets, little rivets, big rivets, flathead rivets [and] how to use a gun. And they sent me to work at Douglas in Santa Monica."
All of these years later, Cohen can still sing the refrain of "Over There," which was a popular American tune during both world wars. She'd sing with her fellow riveters to help pass the time. But the call to serve her country led Cohen to join the Army even though Douglas offered her a nickel an hour raise to stay home. She went through basic training, learned how to use a rifle and even did a stint on the task that no soldier likes--kitchen patrol. That prepared Cohen for her assignment in England and the unlikely position to witness history.
Over the years each would find ways to help their fellow veterans. "[T]here's a Jewish word called mitzvah m-i-t-z-v-a-h, which means always do a good deed every day," Cohen explained. "There's always someone who needs a little more than you do. So you share."
For many years that meant teaching upholstery to veterans and then using the leftover material to create the blankets that she'd then pass out. Cohen taught the classes until last year when her failing eyesight finally caught up to her. But she still makes the blankets and can't pass up the chance to let her hands examine a chair to judge the quality of its covering.
Always looking to help in any way she can, Cohen is a regular volunteer at a weekly bingo game calling out numbers. She is also an unapologetic advocate for her fellow veterans. "I come from a country where there wasn't anything like [peace and freedom]. And I know the difference. And veterans are doing it....What I don't want people to forget--our men and women veterans; they've given a lot. Why forget it?"