Cyanide 'bomb' victim's family files petition to stop its use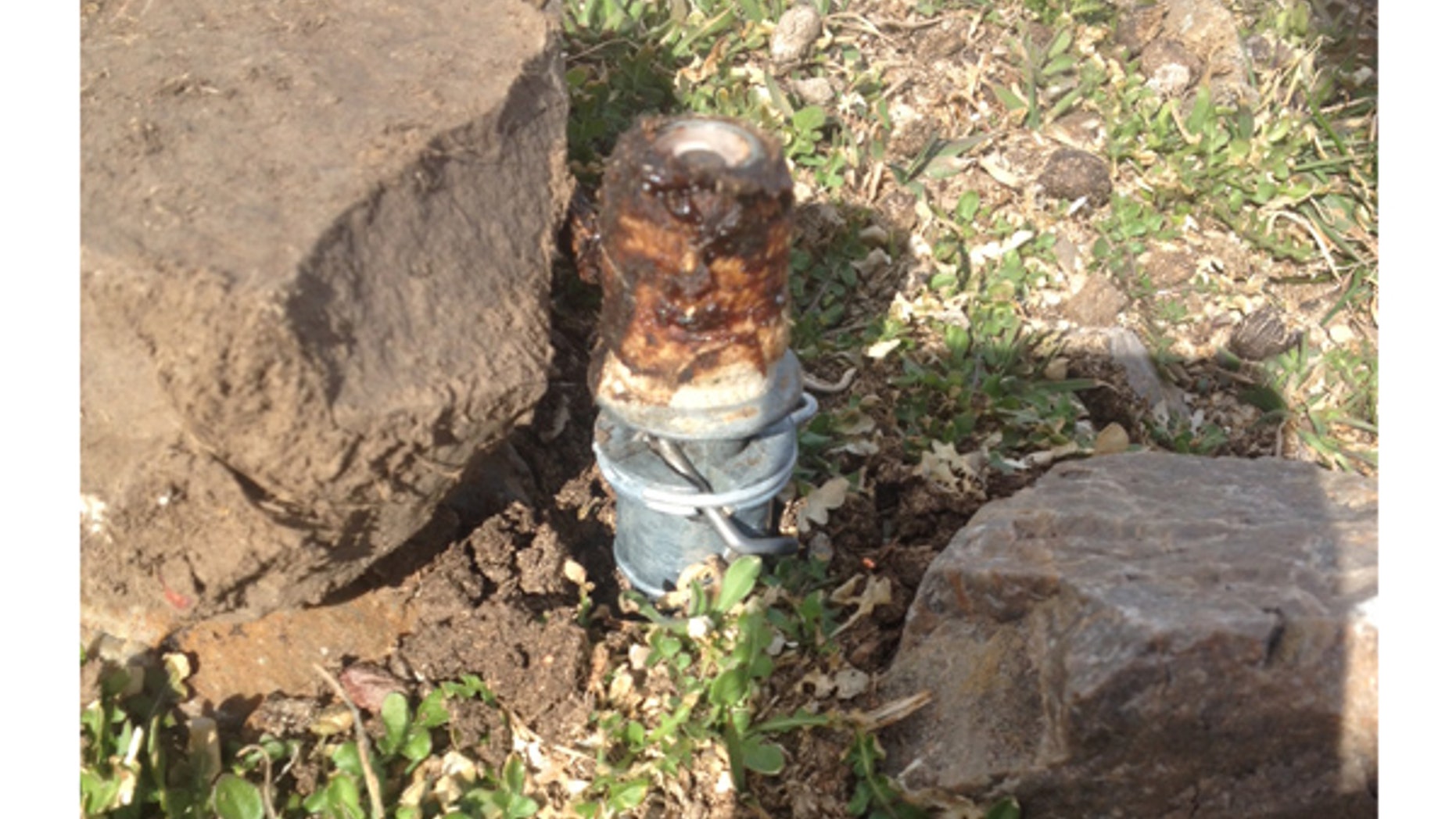 The parents of an Idaho boy injured by a government-planted cyanide "bomb" have filed a petition calling on the White House to ban the controversial devices, used for decades by the Agriculture Department to control predators.
Canyon Mansfield, 14, was knocked to the ground last month when an M-44 predator control device spewed cyanide gas into his face and killed his dog. The family had no knowledge the device -- set by the U.S. government some 350 yards from the Mansfields' doorstep -- was there.
Since the March 16 incident, Canyon has experienced headaches, nausea and numbness and has visited a neurologist for testing, his mother, Theresa Mansfield, told Fox News.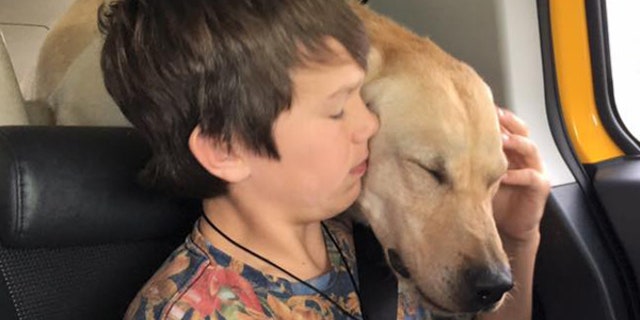 "He's been struggling with some really bad headaches," Mansfield said Tuesday. "We also had to contact a toxicologist in Denver. It's scary because no one really knows what cyanide does -- we just don't deal with this stuff."
Mansfield and her husband, Mark, created an online petition last week calling on the federal government to ban the devices used by Wildlife Services -- a little-known branch of the USDA tasked with destroying animals seen as threats to people, agriculture and the environment.
"The USDA maintains they resolve conflict between wildlife and people 'in the safest and most humane ways possible' but the nature of the cyanide bomb is neither safe nor humane," Mark Mansfield wrote in an online petition.
"Cyanide gas has been used throughout history to murder masses of people," wrote Mansfield, a physician from Pocatello, Idaho.
Click here to read the petition
Canyon stumbled upon the unmarked device while running up a hill behind his parents' home with his 3-year-old golden Labrador, Casey.
When the M-44 detonated, the boy watched as his dog lay dying, suffocating from the orange-colored cyanide sprayed by the device.
"It's an image that haunts him," Theresa Mansfield said. "And there's been no apology from the government."
The M-44s, also known as "coyote-getters," are designed to lure animals with a smelly bait. When an animal tugs on the device, a spring-loaded metal cylinder fires sodium cyanide powder into its mouth.
Over the years, thousands of non-target animals -- wild and domestic -- have been mistakenly killed by the lethal devices.
The Mansfield dog's death follows a string of other recent incidents in which family pets and endangered species were accidentally killed by M-44s. A gray wolf was killed in February when it came upon the device on private land in Oregon's Wallowa County.
Four conservation and animal-welfare groups announced Tuesday they are suing the Trump administration for "failing to protect endangered species from two deadly pesticides used to kill coyotes and other native carnivores."
"Cyanide bombs are indiscriminate killers," said Collette Adkins, an attorney and biologist at the Center for Biological Diversity.
"In just the past several weeks they've injured a child and killed an endangered wolf and several family dogs. These dangerous pesticides need to be banned, but until then, they shouldn't be used where they can hurt people or kill family pets and endangered wildlife," Adkins said.
The government, meanwhile, has called the accidental death of family pets from M-44s a "rare occurrence," and said Wildlife Services posts signs and issues other warnings to alert pet owners when traps are placed near their homes.
Lyndsay Cole, a spokeswoman for the USDA Animal and Plant Health Inspection Service, recently told Fox News these devices "are only set at the request of and with permission from property owners or managers."
But the Mansfields claimed they had no knowledge the devices were anywhere near their home and said they were not familiar with how they work.
The Bannock County Sheriff's Office, which responded to the incident, also told Fox News it found no warning signs in the area near where the devices were planted.
"The next time it's going to take a life of a child," Theresa Mansfield said. "This is a hidden danger few people know about."