CUNY professor files first lawsuit under new revenge porn law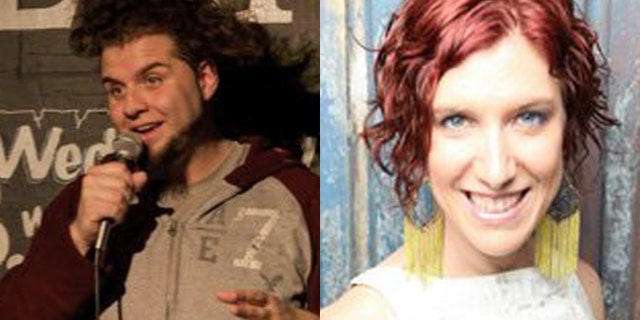 NEWYou can now listen to Fox News articles!
A public health professor at the City University of New York is the first person to bring a civil suit under New York City's new revenge porn law—against her ex-boyfriend for allegedly posting explicit images and videos of her online alongside a screenshot of her faculty page.
Dr. Spring Chenoa Cooper, who studies sexual health, sexuality, adolescent health and other topics, broke up with 31-year-old Brooklyn comedian Ryan Broems in November after a "tumultuous" year-long relationship, reports the New York Post.
They split after she learned that he'd slept with five other women in the previous week, according to the lawsuit she filed on April 13 in Manhattan's Supreme Court.
Then, Broems began a campaign of harassment that included sending early morning Snapchats to Cooper in which he was masturbating, according to court papers.
WAFFLE HOUSE SHOOTING LEAVES 4 DEAD, SEVERAL INJURED
She blocked him on Snapchat, but then he began to broadcast pictures and videos of Cooper on Tumblr along with her CUNY, OKCupid and Facebook profiles, the lawsuit says.
On Jan. 15, Cooper received a message from someone using the online name "CALIDADDY26" who said "I know who you are, be my personal webslut, or I'll post you on my slut exposing blog."
The following day, that person, who the CUNY professor suspects is her ex, posted three compromising images of her on Tumblr. The pictures were ones Cooper claims she had only ever shared with Broems.
"I never expected anybody that I loved to betray the trust I had put in them," Cooper told the Post in an interview. "I was worried that my career would be over," Cooper said.
Although Cooper reportedly obtained an order of protection in Family Court, the posts kept coming.
She filed a police report; Broems was arrested in February and charged with six misdemeanors. But then she was harassed by viewers of the revenge porn, the lawsuit says.
"I have strangers contact me constantly through my work phone and email address and on Facebook," Cooper told the Post. "They are very rude. They say very inappropriate things," she said, like "slut" and "stupid c--t."
"I never expected anybody that I loved to betray the trust I had put in them. I was worried that my career would be over."
In total, "CALIDDADDY26" and another user with a different moniker, who Cooper suspects is also her ex, have posted 11 images and six videos online.
Her ex's "actions were undertaken specifically to humiliate and terrorize plaintiff, who has devoted her life to sexual health and sexual assault prevention," the suit says.
Cooper's attorney, Daniel Szalkiewicz, says she is the first to file a civil suit under the city's revenge porn law that went into effect in February.
COUNTY OFFICIAL PAID WOMEN'S BILLS IN EXCHANGE FOR SEX, AUTHORITIES SAY
"I applaud Dr. Cooper for having the courage to stand up and be the first to bring an action under the new New York City statute," Szalkiewicz told the Post.
The criminal component of the statute provides for up to a year in jail and a $1,000 fine. Victims also can sue for money damages, legal fees and injunctions to block postings.
Cooper's lawsuit seeks an unspecified sum for "severe emotional distress."
"I think it's very important that we get cases on the books," she said. "I want to make real change so that this stops happening."
Broems strongly denied the allegations and told the Post that he had "zero to do with that."