Cuba reject's Trump's call for negotiations on human rights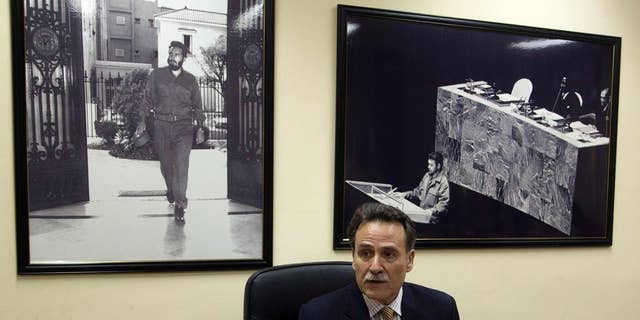 NEWYou can now listen to Fox News articles!
HAVANA – A top Cuban diplomat is rejecting Donald Trump's threat to undo detente with Cuba unless the single-party government meets the Republican presidential candidate's demands.
Trump said in Miami this month that he would reverse President Barack Obama's executive orders loosening the U.S. trade embargo on the island unless Cuba meets demands including "religious and political freedom for the Cuban people and the freeing of political prisoners."
Gustavo Machin is Cuba's deputy director of U.S. affairs. He said Wednesday that Cuba would never be pressured into making internal reforms, and called on the next U.S. president to respect Cuba's right to self-determination. Machin urged Obama to issue a final round of orders loosening the embargo before the fifth and last major round of negotiations at the end of this year.