Cruise ship sails through rough waters of Hermine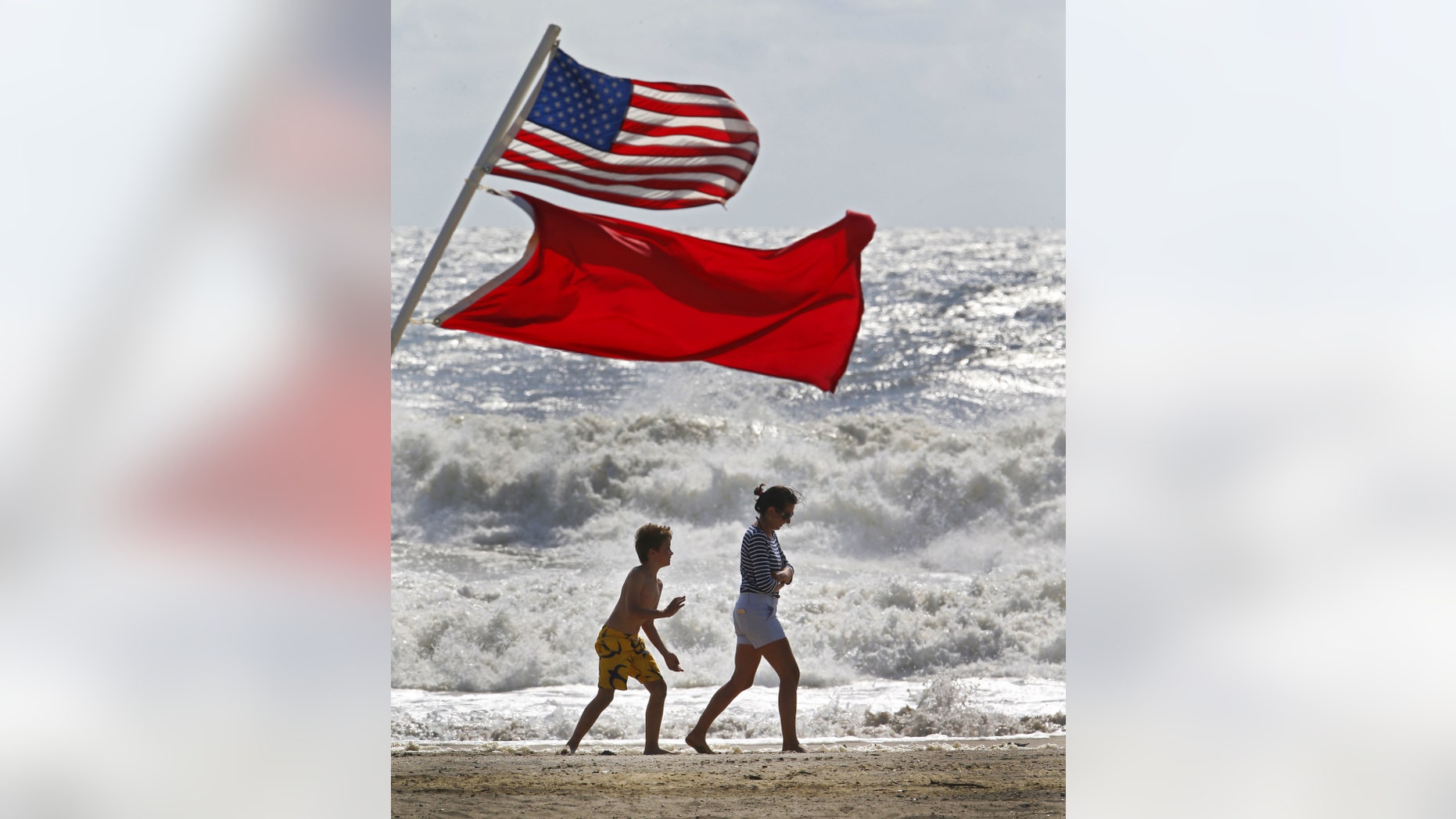 Cruise passengers found themselves far from paradise when their Bermuda-bound ship was caught in the middle of tropical storm Hermine.
The Royal Caribbean cruise liner from Bayonne, New Jersey en route to Bermuda traveled through 90mph winds and massive swells Sunday afternoon.
A passenger on the Anthem of the Seas tweeted footage of the ship's terrifying journey and said: "If y'all are wondering where Hermine is at, we here on the Anthem of the Seas found her."
Restaurant dishes were going all over the place and many passengers spent the rough journey ill in their bathrooms, FOX8 reported.
Hermine remains miles offshore Monday, creating large waves in some southern New England beach waters that lured in surfers despite the rough surf and rip currents that kept most beachgoers away on the last day of the holiday weekend.
Hermine's position Monday southeast of Nantucket created 20-foot waves and wind gusts of up to 50 kph about 55 miles southeast of the island, Buttrick said. Hermine was expected to stall over the water before weakening again.
Fortunately for Anthem of the Seas passengers the rough ride didn't last long.
In February, thousands of Royal Caribbean passengers endured a violent Atlantic storm with 100-mph winds that forced the ship to return to New Jersey.
The Associated Press contributed to this report.