Crews successfully conduct wildfire burnout in Idaho town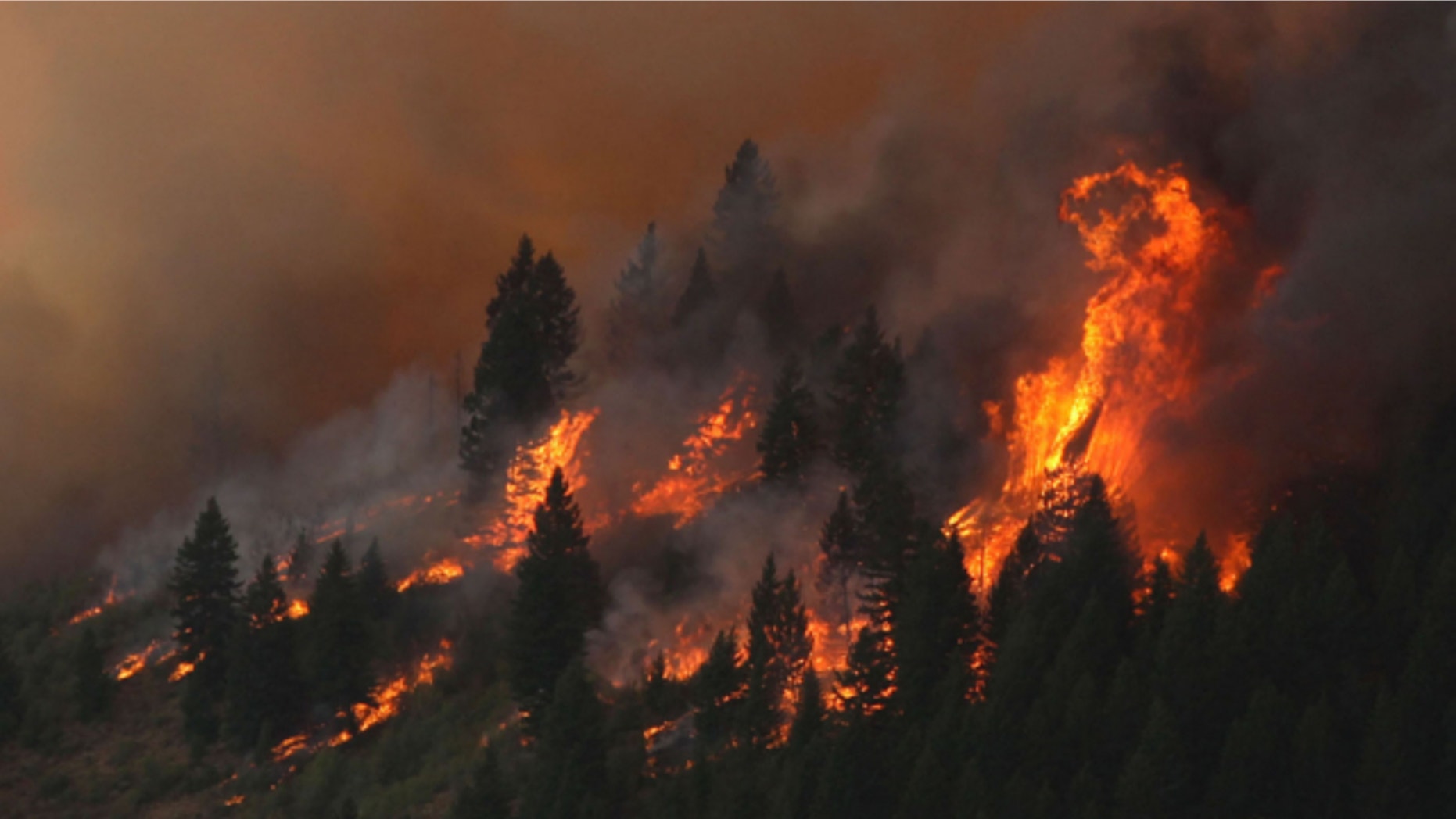 PINE, Idaho – Fire crews in central Idaho capitalized on favorable winds Tuesday to continue burnout operations around a small mountain community, seeking to push a wildfire toward an area torched by a massive blaze last year.
Ludie Bond, a spokeswoman on the lightning-caused Elk Complex burning on more than 140 square miles near Pine, said burnout efforts that began Monday evening worked just as planned: Consuming dry, flammable vegetation as the wildfire stayed higher on the ridgeline above town.
"It was very successful," Bond said. "With the weather in our favor and humidity going up and temperature decreasing, firefighters took advantage of that opportunity."
No buildings burned overnight, though fire officials are still tallying structure losses in Fall Creek, a little community several miles to the south of Pine on the Anderson Ranch Reservoir where the flames rolled through on Saturday.
Similar burnout operations were being done to the southwest on the nearby Pony Complex that has torched 225 square miles of sagebrush, grass and pine forest.
The Elk Complex remains the nation's No. 1 wildfire fighting priority, since Pine and the neighboring mountain hamlet of Featherville, 8 miles from the flames, remain threatened. The fire is burning toward land charred in the 2012 Trinity Ridge Fire, where fire officials hope the absence of fuel will help slow its advance.
Additional water-dropping helicopters and fire crews are arriving to tackle the blaze, which likely won't be out for months until fall rains and snow arrive.
A mandatory evacuation of Pine and Featherville remains in effect, with roads leading to the communities closed with barricades and staffed by law enforcement. "There will still be a lot of fire activity," Bond said.
Nationwide, there were 35 large active fires burning Tuesday, according to the National Interagency Fire Center in Boise. All are in the western United States, where much of the region is in the grips of a drought that's produced extreme fire behavior.
Even so, fewer than 3 million acres have burned this year in U.S. wildfires, NIFC reported, well down from the 5.9 million acres that had burned by this time last year and 6.3 million acres that had burned through mid-August in 2011.
In Utah, firefighters worked to contain several lightning-caused fires that started in the last week.