Crews free driver after cement truck tumbles off Los Angeles road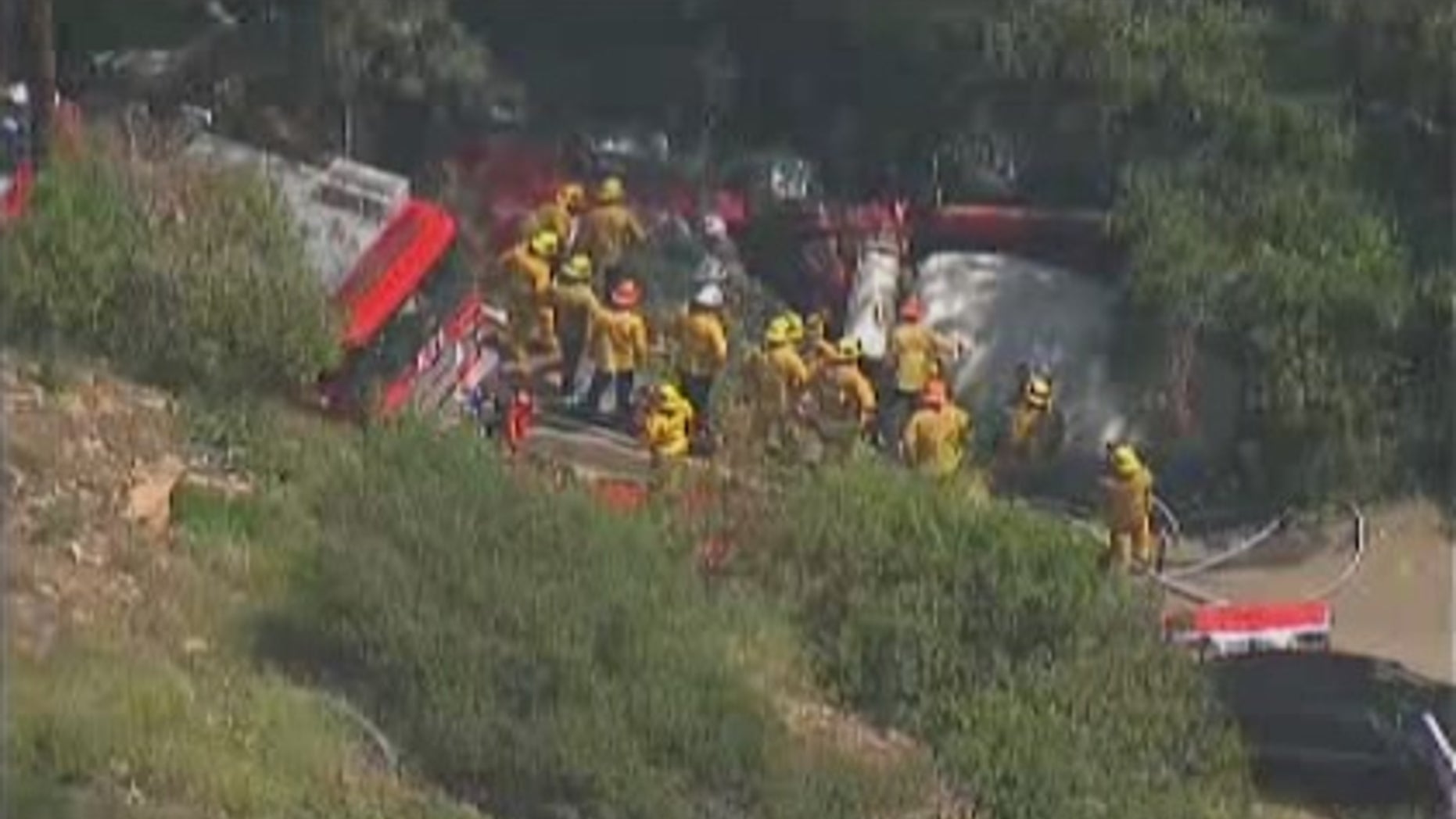 A team of fire crews rushed in to rescue a driver trapped in a cement truck that rolled off a road in the Hollywood Hills neighborhood of Los Angeles Thursday.
The truck fell down an embankment, trapping the driver in the cab near the ground.
Aerial video shows paramedics carrying the driver on a stretcher into an ambulance. Officials say they're assessing his condition.
It's not clear what caused the truck to tumble off the road.