Crews cleaning oil leak from sunken West Virginia boat, Coast Guard says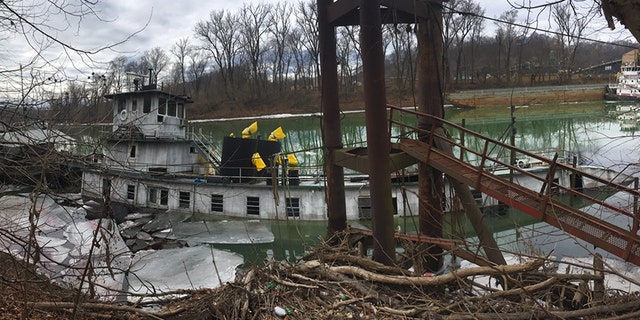 Crews in West Virginia are working to clean up an oil spill after learning of a reported sunken boat, the Coast Guard said in a news release Wednesday night.
At 7:40 a.m., members of the Coast Guard Marine Safety Unit Huntington got word from the vessel's owner saying the "Gate City" had sunk where it was anchored on the Big Sandy River near Butler and was leaking oil, the statement said.
The boat's leak reportedly had "a maximum potential of 5,000 gallons."
NO OIL DRILLING OFF FLORIDA COAST, TRUMP ADMINISTRATION SAYS
They did not elaborate on how the boat sank or how much oil had leaked so far.
Several units, including the pollution response team and the oil spill response team, arrived to the area to begin work to clean up the oil and prevent it from spreading further. They were also reportedly working on a plan to extract any leftover oil from the boat.
The Coast Guard and the environmental protection departments of West Virginia and neighboring Kentucky have opened an investigation into the event.