Cow Whisperer Aims To Improve Livestock Handling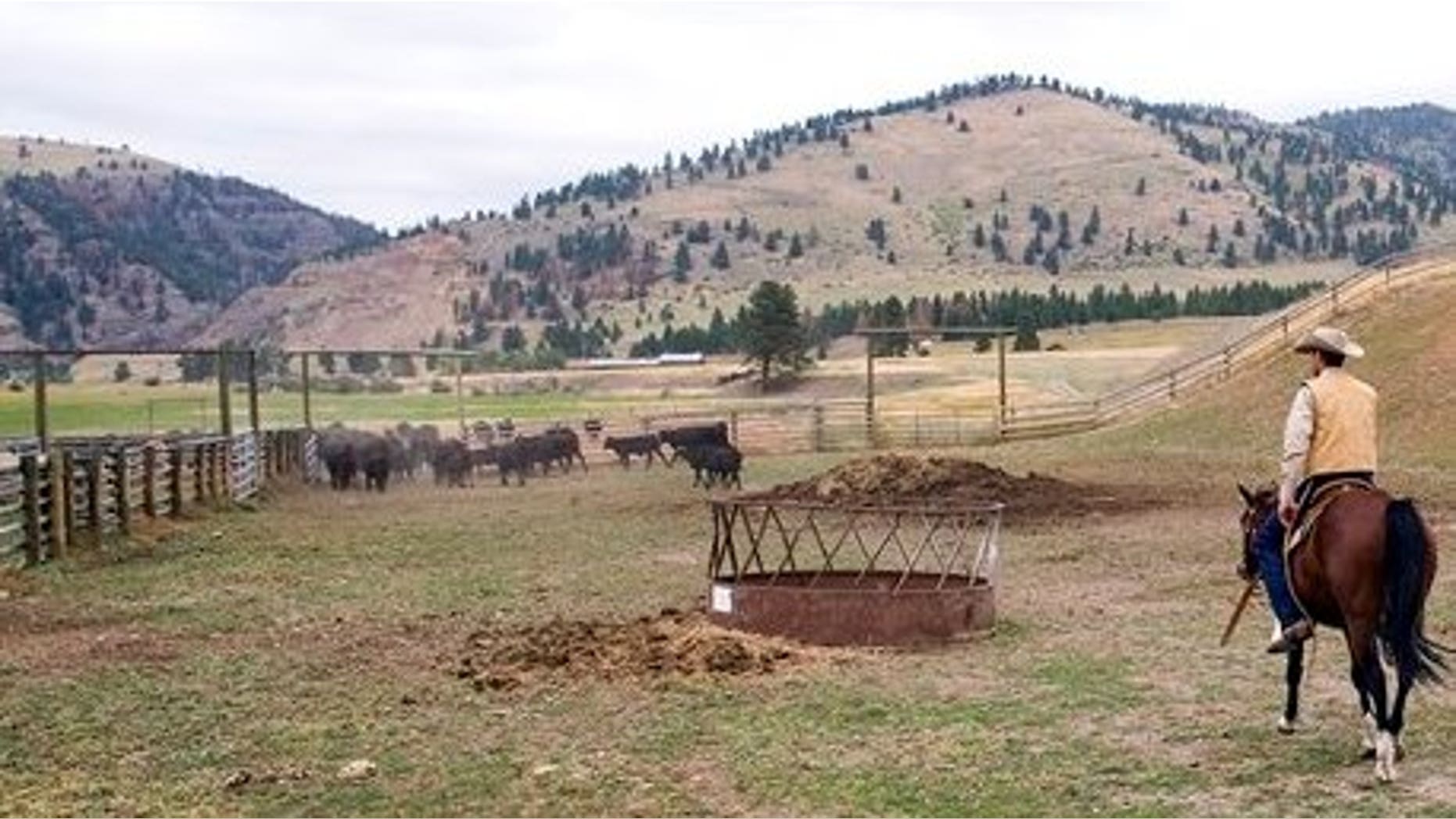 WOLF CREEK, Mont. (AP) -- The herd of lowing cows parted like a wave before Curt Pate, who rode straight up to the bull and let him know who was in charge without making a sound.
Pate, a 49-year-old Montana cowboy who consulted on the 1998 Robert Redford film "The Horse Whisperer," switched his focus to cows about five years ago and has been traveling the country teaching ranchers to think like cattle and use low-stress methods of handling livestock.
At the moment, his work is sponsored by the National Cattlemen's Beef Association, which is eager to counter bad publicity generated by a widely seen, secretly recorded video of cows on an Ohio dairy farm being beaten and prodded with pitchforks.
"It makes me ill," Pate said. "I really can't stand it. If you care about animals, you just can't stand those things."
He said his goal is to teach modern ranchers traditional livestock handling methods used 100 years ago. Back then, there were fewer corrals and fences, and a ranch manager didn't spend as much time on a computer as with livestock.
When he confronted the bull, Pate was demonstrating how to steer it away from the agitated females and into an empty pasture without upsetting it or getting the cows even more excited.
"It's not like you just walk behind him and chase him like you see in the movies," Pate said. "Then they can get to fighting you. That's the important thing with bulls. If you do the wrong things, they either go hide or they fight you."
As the 2,000-pound beast eyed Pate warily, the cowboy guided him along the fence by moving his horse toward its flank. Pate made sure the bull could see him the whole time. When it attempted to escape back into the herd, he cut it off.
The bull paused for a moment, as though considering its options. Then it urinated on the ground and trotted through the gate, where another cowboy was beating a strap against his saddle to keep the cows from following.
Pleased with the demonstration, Pate rode up to the small group watching at the Sieben ranch, some 20 miles north of Helena. He had worked on the ranch 20 years ago.
"I work the eye. That's our best form of communication with the animal, the pressure that we put on with his eye," Pate said. "The way he sees us is how he moves from us. When I put on pressure, he knew that if he moved away from me, I'd take the pressure off."
The pressure has been on the cattle industry since an animal-rights group released the video from Ohio in May. A grand jury decided there wasn't evidence to prosecute the farm's owner, but the video was circulated widely on the Internet, making national headlines and leading to threats against the farmer and his family.
As a result, farmers and ranchers nationwide have been under increased scrutiny as to how they handle livestock.
Along with Pate, the cattlemen's association has a few other cowboys visiting state fairs and feedlots to teach low-stress methods and show the public that the Ohio video is not representative of how members treat their animals.
Pate has a list of tips: Make sure the cattle can see you. Don't make sharp, loud noises. Don't rush the animals. Use cattle prods and other equipment as little as possible. And yes, try to think like a cow.
"We've got to step out of the human world and become a cow," he said. "If you think like a cow, pretty soon you start getting the cow to think more like a human."
Farmers who don't follow those guidelines and rush their animals, harass them with noise or prod them unnecessarily risk raising their stress, increasing sickness and lowering production, Pate said.
"We appreciate any effort to reduce the fear and stress farm animals experience," said Nathan Runkle, the head of Mercy For Animals, the Chicago-based not-for-profit group that released the Ohio farm video. But, he said seminars such as Pate's aren't enough.
"These types of standards or trainings are frequently too lax," he said. "They're entirely voluntary or have too little oversight."
His group wants stronger federal and state laws to protect farm animals.
But John Baucus, the owner of the Sieben ranch and Pate's former boss, said he believes most ranchers want to treat their animals with respect and would voluntarily embrace low-stress handling techniques. Baucus, the brother of Sen. John Baucus, D-Mont., said he hasn't taken one of Pate's seminars, but he uses low-stress methods on his ranch and both workers and animals benefit.
"You can get the same job done in the same amount of time, and at the end of moving the cattle, you're ready for the next job," he said. "You're not all worn out from whooping and hollering, your horse isn't all worn out."