Illinois dad led police to son's body after being confronted about video showing boy beaten, records show
An Illinois boy had been missing for nearly week before his father led investigators to the 5-year-old's body after they confronted him about a video found on the mother's cellphone showing the child beaten and bruised, court records revealed Wednesday.
The video, taken on March 4, was the evidence police needed to unravel JoAnn Cunningham and Andrew Freund Sr.'s lies about the alleged murder and find Andrew "AJ" Freund's body buried in a shallow grave in Woodstock on April 24, more than a week after the child died.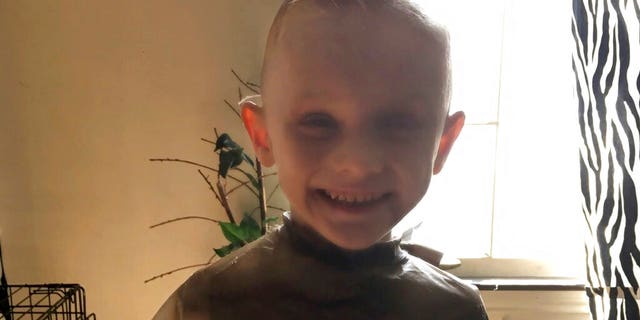 The video found on Cunningham's cellphone showed AJ lying naked on a mattress and covered in bruises and bandages, according to an affidavit from McHenry County Sheriff's Detective Edwin Maldonado. A woman believed to be Cunningham is heard in the background chastising the beaten boy for urinating his bed.
"AJ is seen to be holding an ice pack to his face and when he removes it he is seen to have deep red bruising around his eyes, and yellowish-green bruising around his neck and upper chest," the affidavit obtained by the Chicago Tribune, read. "It did not appear from the video that AJ received professional medical attention."
Investigators managed to recover the video after it was deleted from the phone and confronted Freund on the shocking footage. Freund then described the events that occurred on April 14, four days before AJ was reported missing.
ILLINOIS BOY TOLD DOCTOR 'MAYBE MOMMY DIDN'T MEAN TO HURT ME' MONTHS BEFORE BEATING DEATH, RECORDS SHOW
Freund said he and Cunningham forced their 5-year-old son to take a cold shower after the child "lied about soiled underwear." AJ stood under the cold water for about 20 minutes before Freund took him out and put him in a bed "cold, wet and naked," the affidavit read.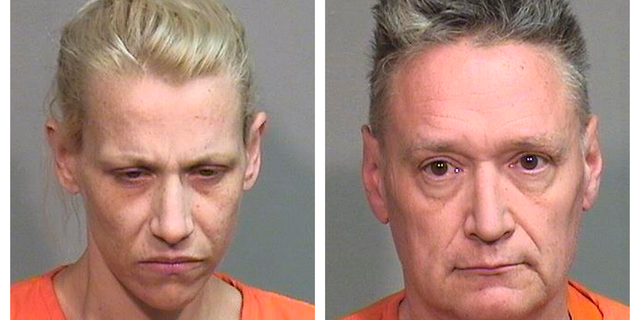 "Drew said JoAnn got up and checked on AJ and that was when she got Drew and used Drew's phone to search for child cpr. Drew advised at some point that he believed AJ had died," the report stated, adding that a shopping list included items such as duct tape, plastic gloves, air freshener and bleach.
PARENTS OF SLAIN BOY AGREE TO GIVE UP CUSTODY OF OTHER SON
Freund told investigators he put AJ's body in a plastic container and stored it in the basement before later burying him.
Freund led police to the boy's body near Woodstock, wrapped in plastic and buried in a shallow grave covered with straw, on April 24, records show.
Cunningham, 36, and Freund, 60, were arrested the same day on several charges including murder and aggravated domestic battery. They are being held in McHenry County Jail on $5 million bond each and expected to appear in court on May 10.
CLICK HERE FOR THE FOX NEWS APP
The Associated Press contributed to this report.