Couple who raised $400G for homeless hero ordered to hand over remaining funds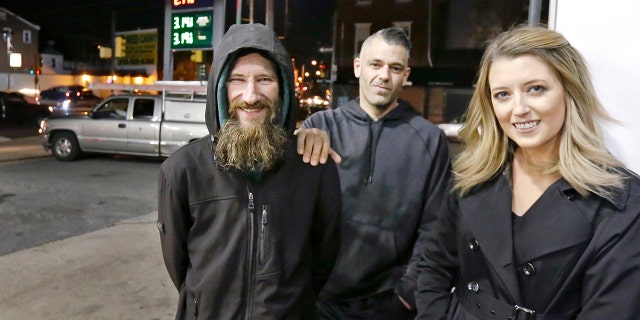 A New Jersey couple must hand over what remains of the $400,000 they raised for a homeless Philadelphia man, a report said.
Katie McClure and her boyfriend, Mark D'Amico, had to give all the funds to their lawyer — after they had raised the dough through a GoFundMe campaign for Johnny Bobbit, according to Philadelphia's NBC10.
The lawyer was directed to place the funds into an escrow account as the case continues, the report said
The judge also has ordered McClure and D'Amico to provide a full accounting of the money they raised.
Bobbit had gained worldwide attention after he spent his last $20 to help a McClure buy gas last fall.
The couple started the campaign for Bobbitt with the goal of raising $10,000 — a target they quickly surpassed when their fundraiser went viral.
But once the money started coming in, they said Bobbitt was blowing it on drugs and tried to withhold it for his own benefit.
The couple claimed they've spent half the funds on housing and other expenses for Bobbitt
Bobbit once blew through $25,000 cash in under two weeks, they claimed to the Philadelphia Inquirer.
The homeless veteran then filed a lawsuit to stop the couple from spending what remains from the GoFundMe campaign.