Couple wanted in multi-state crime spree eyes Florida next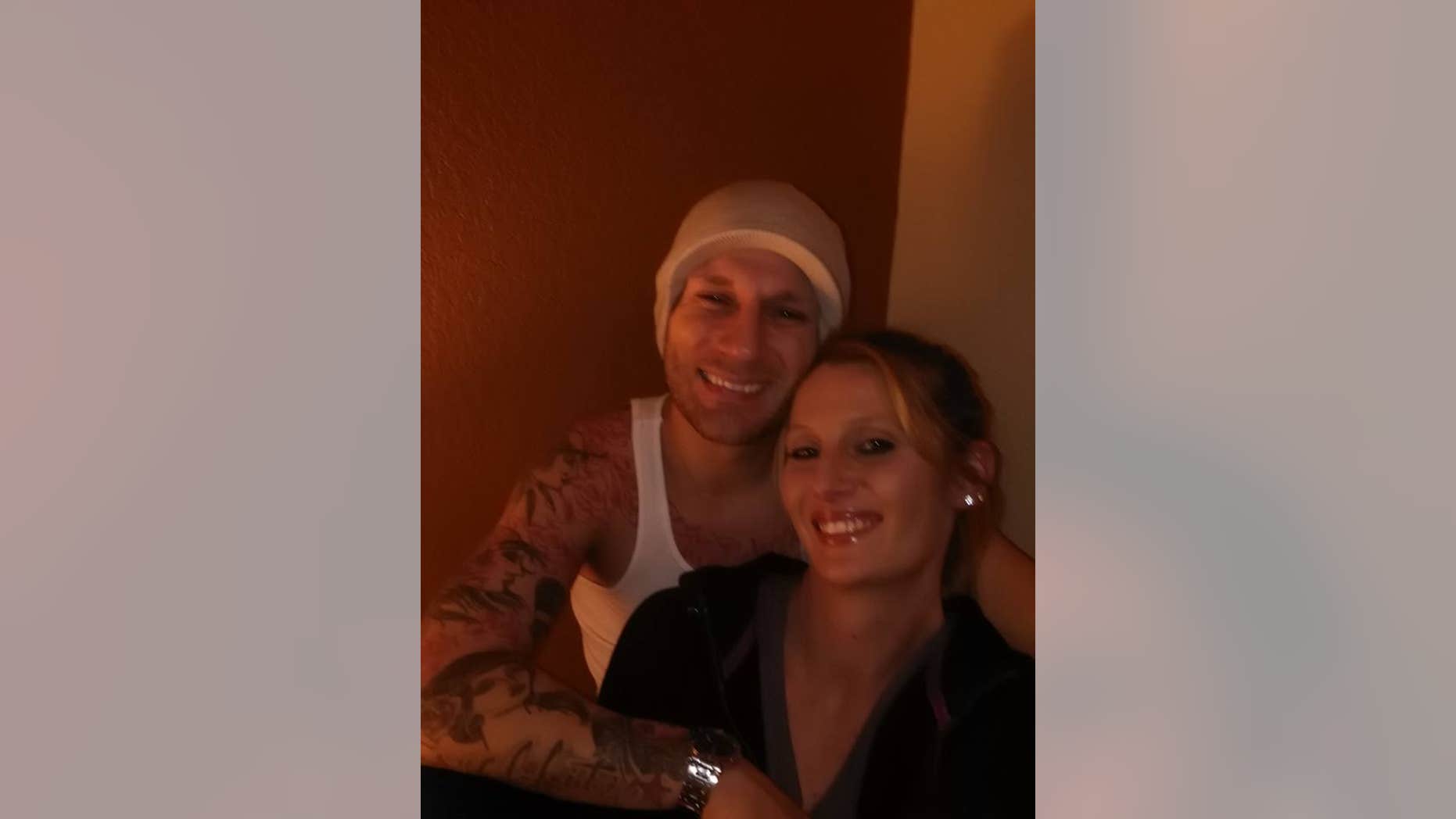 The Missouri couple accused of antics akin to Bonnie and Clyde, robbing businesses and kidnapping workers in two other states, said they're hoping to get married and start a new life together if they can make it to Florida, an abducted hotel clerk revealed Wednesday.

Police have linked Blake Fitzgerald and Brittany Nicole Harper of Joplin, Missouri to crimes in Alabama and Georgia, saying the offenses fit a similar pattern: People are robbed, kidnapped and let go unharmed, usually after a car is stolen.
Kyle Dease is the night clerk at Microtel Inn and Suites in Tuscaloosa, Alabama. He tells the news site Al.com that during nearly two hours he was held captive in a stolen car, Fitzgerald told him he had no plans of returning to prison. Dease says he's afraid that if police corner the couple, they're "going to go out shooting."
The couple entered the hotel around 6 a.m. Sunday, saying they'd run out of gas and were trying to get to Panama City, Florida, according to Dease. Moments later, Dease said, the man pulled a semiautomatic pistol and said he needed money and a car.
"At that point, I was just praying that nobody else walked into the lobby," Dease told Al.com. "He kept yelling at me, screaming at me. He said he didn't want to hurt me, but if he had to he would."
The man forced Dease out of the hotel, he said, and into a black Volkswagen Jetta that belonged to the clerk's girlfriend.
"They kept saying they wanted a fast car like a Mustang or Porsche," Dease said. "They said, `We're not going to outrun anybody in a Jetta."'
The couple was concerned about being tracked, Dease said, and said they had ditched a stolen SUV because it had a tracker. Once in Dease's girlfriend's car, they turned off the radio and ditched the GPS, he said.
The latest in the crime spree happened when Fitzgerald held up a young clerk at a Murphy Express station along Interstate 75 in south Georgia late Monday, taking money from the safe and cigarettes before forcing the clerk into an SUV where Harper wanted, authorities said. The couple drove about 15 miles before releasing the clerk unharmed on a highway overpass, said Perry police Lt. Ken Ezell.
The hotel clerk was let go in the upscale suburb of Vestavia Hills, where a woman was briefly abducted by two people who stole her family's Ford Edge -- the vehicle police believe was seen in Georgia late Monday. Like the other kidnapping victims, she was let go unharmed a short time later.
Fitzgerald and Harper have been charged in that case, and are suspected in an attempted robbery of a McDonald's manager in neighboring Hoover, Alabama, the same morning. Ezell said Tuesday afternoon he was preparing arrest warrants charging them with kidnapping and armed robbery in Georgia.
"As far as their motives behind things, there's really not one," Ezell said.
Based on where they dropped off the gas station clerk from Perry, about 30 miles south of Macon, they appeared to be heading south on I-75 toward the Georgia-Florida state line, Ezell said.
He said arrest warrants were being prepared to charge the couple with kidnapping and armed robbery in Georgia.
The U.S. Marshals Gulf Coast Regional Fugitive Task Force has been called in to assist with the hunt. Tuscaloosa police Lt. Kip Hart said a $10,000 reward was being offered for information that helped lead to an arrest and conviction.
Missouri records show in 2013, Fitzgerald and an accomplice were charged with burglarizing a Joplin woman at knifepoint in her home and making off with her purse, jewelry, electronics and a car.
Fitzgerald entered an Alford plea -- not admitting guilt but acknowledging the prosecutors had sufficient evidence for a conviction -- and was sentenced in 2014 to a suspended seven-year prison term.
Fitzgerald also was sentenced in southwestern Missouri's Jasper County to a simultaneous 120-day term in a drunken-driving case. Last July, Fitzgerald pleaded guilty in a Missouri assault case and was sentenced to a suspended five-year prison term.
Perry Police Chief Stephen Lynn said the couple may be abducting their victims to delay reports being made to police.
"They haven't hurt anybody so far and that's great," Lynn said. "I hope we catch them before somebody does get hurt."
The Associated Press contributed to this report.