Couple charged in gravestone scam took $64G from grieving families, police say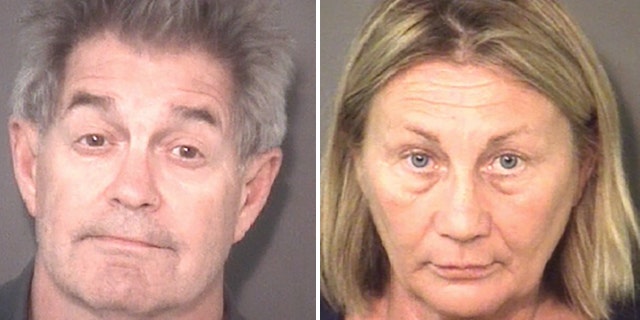 Authorities have charged a North Carolina couple with cheating dozens of grief-stricken families out of thousands of dollars for headstones they failed to deliver.
Tunis and Georganne Selby were arrested this week and charged with felony conversion and obtaining property by false pretense, Monroe police said.
The couple, who ran a company called Memorial Design Concepts, was accused of swindling 34 families out of $64,000 for the monuments, FOX46 Charlotte reported.
The station first reported the story in February when it interviewed a woman who said she bought a $10,000 headstone for her deceased son, but after more than a year and a half had still not received it. Other customers had similar experiences, the station reported.
Police told WBTV the two would have victims pay up front as they placed their orders.
"You just do not do that stuff," Michelle Barton, manager of Beat Monument, told the station. "It is not morally correct. … You do not want to take advantage of anybody and these people are in need."
FOX46 reported that many of the victims have since had their monuments delivered by do-gooders in the grave headstone business.
Tunis and Georganne Selby were each held on $50,000 bonds and were scheduled to appear before the magistrate on May 11.