Couple buys Purple Heart at Goodwill for $4.99, sends to hero's family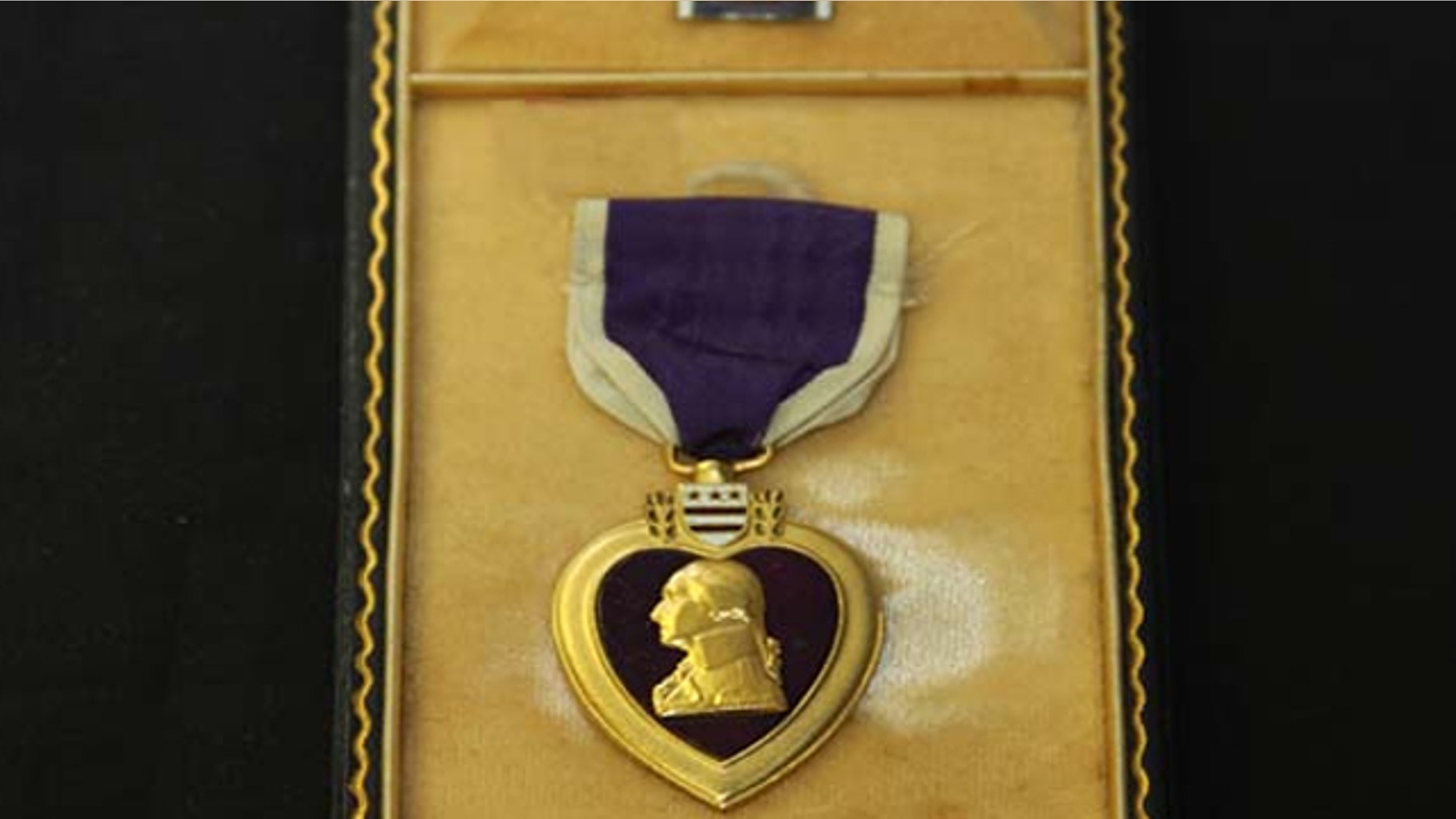 A husband and wife in Arizona spotted a deal when they uncovered a Purple Heart with a $4.99 price tag at a Goodwill store, but they said they had a duty to find the real hero who received the medal, local media reported Wednesday.
At first, the couple in Mesa had just one clue: the name inscribed on the back, Eual H. Whiteman, KNXV reports. Laurie Hardy said she soon learned Private Whiteman died in 1991, but that he may have surviving relatives who could tell his story.
Hardy continued her search on Saturday by posting a photo on Facebook. The post made its way to a group called Veteran Buddy Finder.
Eventually their search led them to the World War II veteran's former sister-in-law Phyllis Lawson in Missouri, KNXV adds.
"She wanted to repay me the $4.99!" Hardy told the news station describing their phone call. "I said 'no, this is my good deed for the day.'"
Lawson reportedly said Private Whiteman's father also received a Purple Heart, but never learned his son got one, too.
The veteran "was a very impressive looking man, very tall and muscular," Lawson said, adding that he was a stuntman in the 1967 Kirk Douglas film "The Way West."
Lawson said a relative inherited the medal, and a friend may have donated it by mistake. As for Goodwill, the company reports some items can get overlooked. Its workers helped track down the hero's family.