County official: Multiple shots fired at northern NJ mall, no report of fatalities, injuries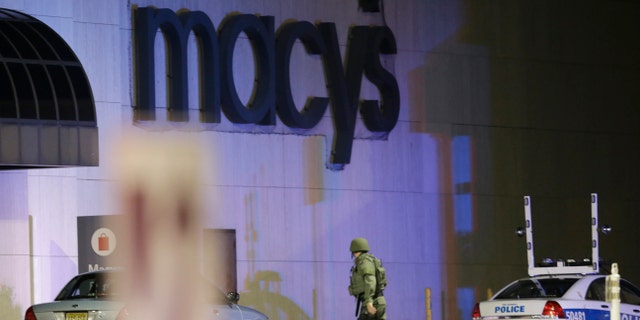 NEWYou can now listen to Fox News articles!
PARAMUS, N.J. – A Bergen County official says multiple shots have been fired inside a mall in northern New Jersey and there are no reports of fatalities or injuries.
Bergen County spokeswoman Jeanne Baratta tells The Associated Press that shortly after 9 p.m. a call went out that shots had been fired at the Garden State Plaza Mall in Paramus.
Baratta says one shell casing has been found. She says SWAT teams and police with K-9 units are working their way moving through the mall. She says authorities are working to evacuate anyone who is still in the mall.
She said that as of 11:30 p.m., authorities believe people are still in the mall.