Coronavirus mask dispute in Michigan triggers deadly shooting at discount store; 3 charged
Get all the latest news on coronavirus and more delivered daily to your inbox. Sign up here.
A security guard at a Michigan discount variety store was shot dead after telling a woman she needed to wear a face mask in the store, a prosecutor said Monday.
Calvin "Duper" Munerlyn, 43, a father of nine children, was working at the Family Dollar in Flint when he was killed last Friday afternoon, according to investigators.
Ramonyea Bishop, 23, Sharmel Teague, 45, and her husband, Larry Teague, 44, have been charged in connection with the shooting, Genesee County Prosecutor David Leyton told a news conference. Bishop, the suspected gunman, is Sharmel Teague's son. Sharmel Teague was in custody; her husband and son were being sought.
The shooting unfolded days after Gov. Gretchen Whitmer amended a stay-at-home order by requiring everyone to wear face coverings in enclosed public spaces amid the coronavirus outbreak.
Leyton said an argument broke out when Munerlyn told Sharmel Teague she needed to wear a mask in the store.
OKLAHOMA CITY AMENDS CORONAVIRUS MASK ORDER FOLLOWING PHYSICAL CONFRONTATIONS AFTER REOPENING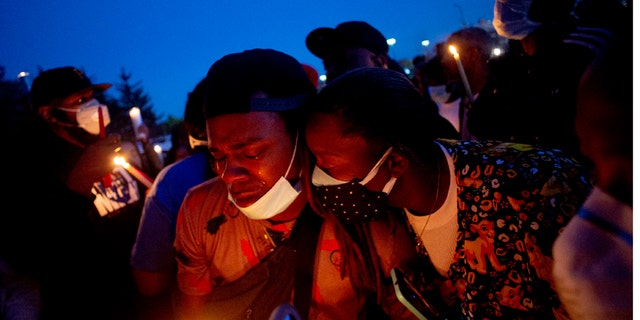 "Teague began yelling at Munerlyn and spit at him, and Munerlyn told her to leave the store and instructed a cashier not to serve her," Leyton said.
Teague was with her adult daughter and they left, Leyton added. He said about 20 minutes later, Larry Teague and Bishop showed up at the store and confronted Munerlyn.
Leyton said witnesses heard Teague yelling at the security guard "about disrespecting his wife" and saw Bishop shoot him in the head.
"There's just no excuse for somebody to take this kind of action over this kind of an issue," Leyton said. "I can't fathom it."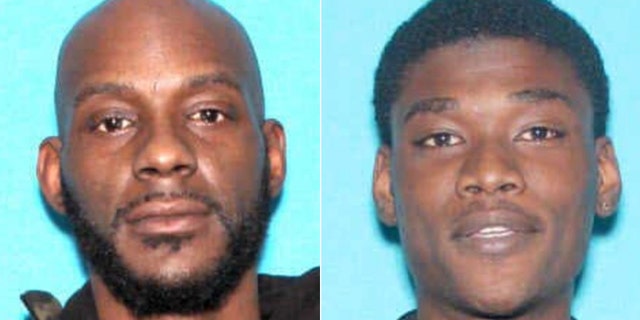 The prosecutor said that when Sharmel Teague went to the Family Dollar she had a mask with her, but her daughter did not.
CLICK HERE FOR MORE CORONAVIRUS COVERAGE
Bishop, Teague and his wife each faced charges including murder.
One of the other charges Larry Teague faced was not complying with Whitmer's order about wearing a mask in public.
CLICK HERE TO GET THE FOX NEWS APP
Addressing recent protests to Whitmer's stay at home order, Leyton said, "We need to make a commitment as a community" to stay safe and "turn the page on this crisis together."
He continued, "If not for ourselves, we should do it for Calvin Munerlyn, who has lost his life needlessly and senselessly."