Cops: Shooter reported as 'erratic' before officer slaying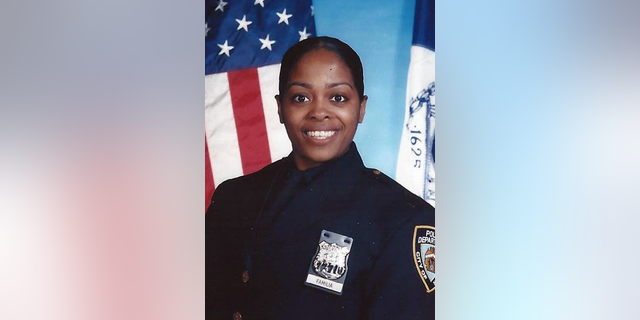 NEWYou can now listen to Fox News articles!
NEW YORK – Only a few hours before a fatal ambush of a New York Police Department officer, the shooter's girlfriend called 911 to report that she was worried about his unstable behavior, police officials said Thursday.
The woman called at about 10 p.m. Tuesday to say Alexander Bonds "was paranoid and acting erratically," NYPD Chief of Detectives Robert Boyce told reporters following a police academy event.
Officers were dispatched to look for Bonds on the streets of a Bronx neighborhood, but the 34-year-old ex-convict evaded them, police said. At some point, Bonds and his girlfriend rode in a cab together, but later went their separate ways, police said.
At about 12:30 p.m. on Wednesday, Bonds walked up to an RV-like mobile command unit several blocks north of where police had searched for him and fired a single shot through a passenger-side window, striking and killing Officer Miosotis Familia. Two other officers ended up shooting Bonds to death.
Boyce said the girlfriend told police that she had taken Bonds for a psychiatric evaluation on July 1, but he was released after about an hour. Investigators who are trying to determine a motive also found antidepressant and anti-psychotic medications in his apartment.
Last year, the killer had ranted in a Facebook video about law officers killing and abusing people and warned them to leave him alone or "we gonna do something."
"I'm not playing, Mr. Officer. I don't care about 100 police watching this," Bonds said, adding: "It's time for people to wisen up."
Speaking at the same briefing with Boyce, Police Commissioner James O'Neill said Familia "is dead for one reason and one reason only and that is Alexander Bonds and his hatred of police."