Cop faces murder charges in fatal shooting of brother, an off-duty sheriff's deputy, police say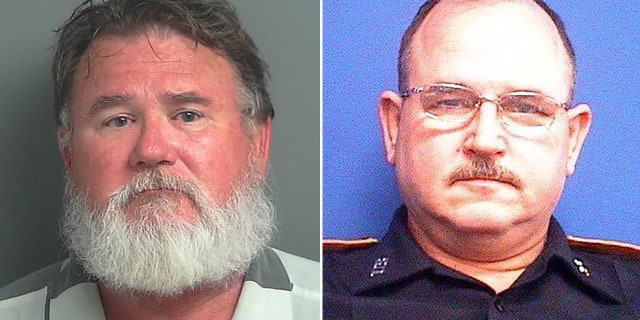 NEWYou can now listen to Fox News articles!
An off-duty Texas police officer was arrested Saturday in the shooting death of his brother, an off-duty sheriff's deputy, during a possible home dispute, authorities said.
Robert Lee, 59, a police officer in Stagecoach, near Houston, was charged with murder in the fatal shooting of his brother, 57-year-old Harris County Sheriff's Deputy Rocky Lee, the Montgomery County Sheriff's Office said. He was not charged with capital murder because the victim was off-duty.
"Our hearts are broken this evening," Harris County Sheriff Ed Gonzalez tweeted. "We're going to be hurting for a long time."
Authorities say they believe Rocky Lee was checking on the welfare of his brother when he was shot several times in the bathroom of the residence. They said the circumstances that led to the shooting were still under investigation.
Robert Lee initially reported he shot a man multiple times, saying he believed he was firing at someone who broke into his home shortly after 5 p.m. Friday, Montgomery County officials said.
The Houston Chronicle obtained police scanner audio of Robert Lee calling police after the shooting.
"I have a victim who is shot and I cannot locate him at this point," he can be heard saying. "I have fired shots into this young man and I cannot locate him on my property. I'm a police sergeant with the city of Stagecoach. This man has broken into my house and I have fired five rounds into him and I cannot locate him at this time. Please be aware of that as you approach."
The Harris County Sheriff's Office later confirmed a burglary never occurred at the residence and that a 26-year veteran of the department was fatally shot.
"He proudly served our county for many years," Gonzalez wrote of Rocky Lee. "Please keep him in and his family in your thoughts and prayers, as well as the many friends and co-workers gained over the years."
Robert Lee, a 35-year law enforcement veteran, was held at the Montgomery County Jail on $250,000 bail, according to court records.
The Associated Press contributed to this report.