Convicted triggerman has outburst during sister's emotional testimony, rushed out of courtroom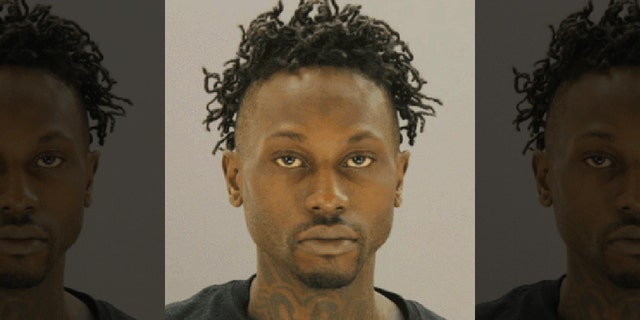 The triggerman convicted in a murder-for-hire plot that resulted in the death of a Dallas-area dentist more than three years ago was rushed out of the courtroom Tuesday after an outburst he had while listening to his sister's emotional testimony.
Kristopher Love, 34, jumped out of his seat and kicked his desk or chair as his sister, Meisha Beasley, cried during the sentencing phase of his murder trial for the September 2015 death of 35-year-old pediatric dentist Kendra Hatcher, FOX 4 Dallas reported.
As Beasley clasped a rosary, she spoke of the bond she had with her brother. Love attempted to stand up and head back to the holdover where inmates are kept between testimonies, but tripped over his shackled ankles, the Dallas Morning News reported.
Jurors were removed from the courtroom and the bailiffs took Love back to his cell for a break, according to the paper. This marked Love's first visible reaction during the trial.
When testimony resumed, Beasley told the court her four children loved their uncle, and that he was their first word, the paper reported.
His siblings had been tearfully supporting him, testifying that he's a good father to his three children. Love's younger brother left the courtroom crying, according to Fox 4. His father broke down as he apologized to Hatcher's family.
"I'm so sorry to the family back there," Kim Love Sr. said through sobs, according to the Morning News. "I'm so sorry, y'all."
The outburst came one day after Hatcher's family and friends testified on behalf of the victim, remembering their loved one for helping to build houses for people in need, serving on mission trips to developing countries, and her laughter, Dallas Morning News reported.
"She was full of life and full of love," Hatcher's sister, Ashley Turner, testified, adding that the family was stunned to learn how Hatcher had died.
"This doesn't happen in central Illinois," Turner said of the killing, according to the Morning News. "We didn't know evil like this existed."
"This doesn't happen in central Illinois. We didn't know evil like this existed."
Love was convicted of capital murder last week, and now prosecutors are seeking the death penalty.
Hatcher was murdered in the parking lot of her apartment complex in Uptown Dallas. Prosecutors claimed Brenda Delgado hired Love to kill Hatcher out of jealousy because the dentist was in a relationship with Delgado's former boyfriend, Richard Paniagua.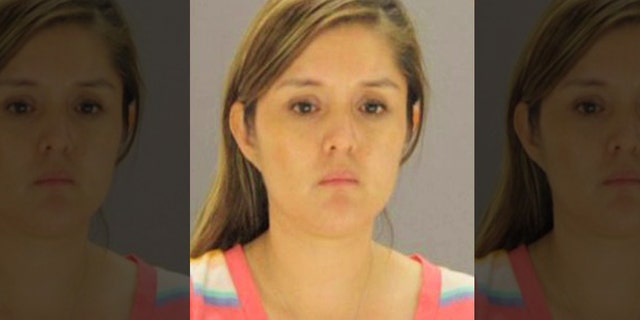 Delgado has also been charged with capital murder and is awaiting trial. However, Delgado cannot receive the death penalty in the case under the terms of an extradition agreement with Mexico, where she fled after the killing.
Delgado's friend, Crystal Cortes, was arrested and accused of driving the getaway car. She was initially charged with capital murder but pleaded guilty to a reduced charge of murder in exchange for her testimony against Delgado and Love.
The defense on Tuesday also called on Love's mother, Vea Love, who told jurors her son had been quiet and intelligent as a child, but started getting into trouble as he got older, FOX 4 reported. Love has served time in juvenile jail and in prison for aggravated robberies, assaults and weapons violations.
Closing arguments and jury deliberation are expected Wednesday.
Fox News' Samuel Chamberlain and Lucia I. Suarez Sang contributed to this report.