Conservative group claims college ruled their 9/11 'Never Forget' posters biased against Muslims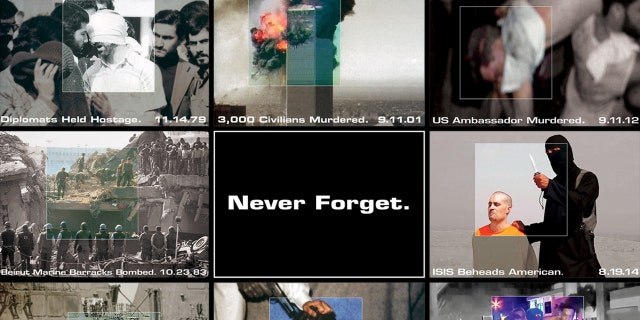 A conservative student group at a Wisconsin-based college claims they were told their 9/11 "Never Forget" poster violates the school's bias policy because it exclusively targets Islamic terrorism, but the college says that's simply not true.
By focusing "relentlessly on one religious organization, one religious group, one religious identity," Ripon College's bias incident team allegedly told the Young America's Foundation that their posters remembering September 11th create an environment where "students from a Muslim background would feel singled out and/or harassed."
9/11 MEMORIAL NEARS COMPLETION 17 YEARS AFTER TERRORIST ATTACK
"The school's claim that the posters may make Muslim students feel 'harassed' is absurd," YAF spokesman Spencer Brown told Fox News. "[It] ignores the fact that innocent Muslims also died at the hands of radical Islamists on 9/11, and continue to suffer under the same evil ideology around the world."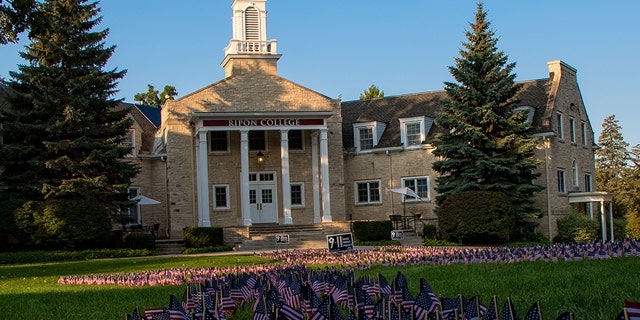 Ripon College spokewoman, Melissa Anderson, told Fox News the posters were never ruled against or told they violated any bias policy, which doesn't exist. She added posters don't even need to be pre-approved on campus.
"The Bias Protocol Board doesn't have any disciplinary authority at Ripon," Anderson said. "There would never have been a meeting last Tuesday if local YAF had not requested it."
YAF's "9/11: Never Forget Project," which started in 2003, is made up of 2,977 American flags, one for each of the victims who died that day, and "Never Forget" posters, both of which have been desecrated and defaced at college campuses across the nation.
"Last year many posters were torn down and destroyed," Hannah Krueger, YAF Ripon chapter president, told The College Fix. "The posters went before the student judiciary board and they found them to be in compliance with the poster posting policy. It is only this bias protocol team that finds them to be inappropriate and racist."
9/11 VICTIM REPORTEDLY ID'ED 17 YEARS LATER DUE TO DNA TESTING
Krueger said the bias team informed them that their posters were offensive at the end of the spring semester, but she was unable to meet with them until last week, giving them little notice before the 17th anniversary.
Kreuger said the bias team "heavily implied the current posters could not be put up."
Anderson said the university offered up its student marketing resources to create a new poster.
"There was no ban," Anderson said of the 9/11 memorial, adding that the school has received several threats after it was reported the private school was blocking the posters. "The meeting did not result in any action."
Brown told Fox News that Ripon is trying "to pretend that the spirit of their bias team's ruling wasn't to dissuade students from displaying the posters this year, when it clearly was."
The Associated Press contributed to this report.