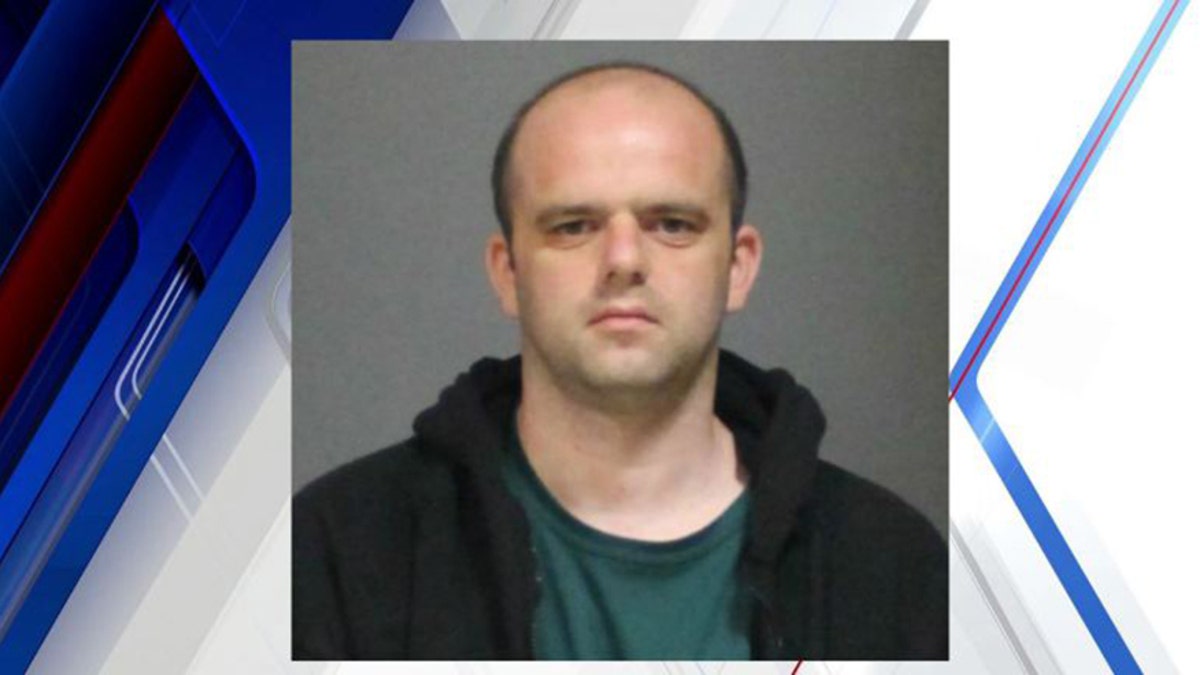 A Connecticut man who wrote anti-Trump graffiti at an elementary school claimed he did it "out of 'anger toward liberals,'" police said.
Steven Marks, 32, was ordered on Wednesday to stay off of Morley Elementary School after he allegedly vandalized playground equipment and a sign on June 15, writing threatening phrases such as "Kill Trump," "Left is the best," and "Death to Trump," the Hartford Courant reported. He told police he was at the school playing catch with his dog when he spotted a green Sharpie marker and thought of the "dumb idea."
HIGH SCHOOL ART DISPLAY: "BURN IN HELL, TRUMP"
Marks later told police he hoped the act "would seem to be liberal hate speech" and appeared to have been done by the "left." He also said he would "never harm the president or any member of government and understood it was 'stupid' and 'illegal.'"
Marks eventually turned himself in after seeing his photo circulate in the news. He claimed on June 19 he vandalized the property "out of 'anger toward liberals and they are breaking major laws everyday and being disrespectful toward our government,'" the arrest warrant stated.
AFTER PRO-TRUMP PHOTOS IN HIGH SCHOOL YEARBOOK ARE ALTERED, TEACHER IS SUSPENDED
He told the Hartford Courant that he was a Trump supporter, but did not explain why he committed the act. He said he was sorry and called his actions a "stupid thing."
He was charged with third-degree criminal mischief and breach of peace. A judge is expected to hear his case on Aug. 2.