Congressman Seeks to Ditch TSA for Private Firms, Some of Them Campaign Donors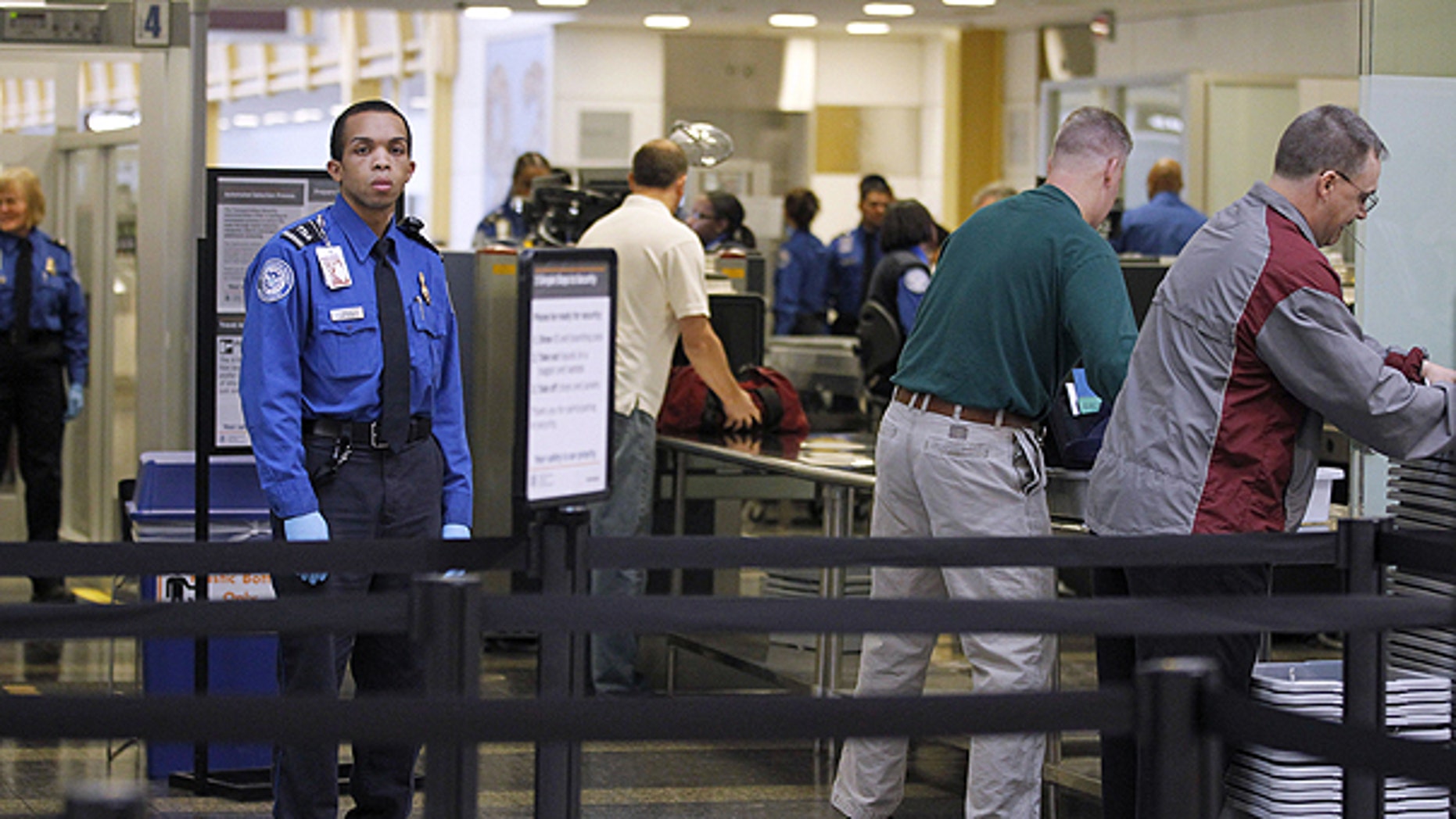 Seeking to capitalize on the growing furor over passenger patdowns, a powerful Florida congressman is pushing for airports to consider ditching TSA agents altogether in favor of private contractors -- a proposal that the Transportation Security Administration conditionally supports.
But Rep. John Mica, R-Fla., a longtime critic of the TSA, counts among his campaign contributors some of the companies that might take the TSA's place. In the past 13 years, he has received almost $81,000 in campaign donations from political action committees and executives connected to some of the private contractors already at 16 U.S. airports.
Mica's spokesman says those contributions have never influenced his decision-making. As the ranking Republican on the House Transportation and Infrastructure Committee, Mica is expected to lead the panel once the new Congress convenes in January.
The TSA, meanwhile, is not opposed to calls for privatizing airport security.
"All commercial airports are regulated by TSA whether the actual screening is performed by TSA officers or private companies," a TSA spokesman told Fox News. "TSA sets the security standards that must be followed and includes the use of enhanced patdowns and imaging technology, if installed at the airport."
That means private contractors are not a cure-all for passengers fed up with taking off their shoes for security checks, passing through full-body scanners or getting frisked.
A TSA official told Fox News that there's a screening partnership program that allows qualified private vendors to perform the screening of passengers and baggage at airports, which is permitted under federal law.
Of the 460 commercial airports in the U.S., 16 participate in the program, and the TSA has said it will respond to airports if they apply for membership.
"First of all, I helped write the TSA legislation and I'm concerned that the agency is getting out of control," Mica told Fox News on Friday. "And my concern now with the groping, with some of the things that TSA has misstepped on, this may be the time to start looking at a different model."
Furor over passenger checks has grown as more airports have installed scanners that produce digital images of the body's contours. The anger intensified when TSA added a more intrusive style of patdown for those who opt out of the full-body scans. Some travelers are using the Internet to organize protests aimed at the busy travel days surrounding Thanksgiving next week.
This month, Mica wrote letters to nation's 100 busiest airports asking that they request private security guards instead. On Friday, he and fellow Republican Rep. Tom Petri of Wisconsin, the ranking member on the aviation subcommittee, called for a review of the TSA's pat-down procedures in a letter to TSA administrator John Pistole.
Mica says the TSA is a bloated bureaucracy and studies show that private screening under federal supervision performs "significantly" better.
"So our main purpose is at getting better screening and better performance, not to mention that we can better the cost of the taxpayer," he told Fox News.
"This is an agency that cries out for reform," he said, noting that the TSA has mushroomedto 67,000 employees.
The top executive at the Orlando, Fla., area's second-largest airport, Orlando Sanford International Airport, said he plans to begin the process of switching to private screeners in January, as long as a few remaining concerns can be met. The airport is in Mica's district, and the congressman wrote his letter after hearing about its experiences.
To the south, the city's main airport, Orlando International, said it's reviewing Mica's proposal, although it has some questions about how the system would work with the 34 million passengers it handles each year. In Georgia, Macon City Councilor Erick Erickson, whose committee oversees the city's small airport, wants private screeners there.
San Francisco International Airport, which has used private screeners since the formation of the TSA and remains the largest airport in the country to do so, says it believed a private contractor would have more flexibility to supplement staff during busy periods with part-time employees, according to spokesman Mike McCarron.
Companies that provide alternative airport security are contributors to Mica's campaigns, though some donations came before those companies won government contracts. The Lockheed Martin Corp. Employees' Political Action Committee has given $36,500 to Mica since 1997. A Lockheed firm won the security contract in Sioux Falls, S.D., in 2005, and the contract for San Francisco the following year.
Raytheon Company's PAC has given Mica $33,500 since 1999. A Raytheon subsidiary began providing checkpoint screenings at Key West International Airport in 2007.
FirstLine Transportation Security Inc.'s PAC has donated $4,500 to the congressman since 2004. FirstLine has been screening baggage and has been responsible for passenger checkpoints at Kansas City International Airport since 2006, as well as Gallup Municipal Airport and the Roswell Industrial Air Center in New Mexico, operating at both since 2007.
Since 2006, Mica has received $2,000 from FirstLine President Keith Wolken and $1,700 from Gerald Berry, president of Covenant Aviation Security. Covenant works with Lockheed to provide security at airports in Sioux Falls and San Francisco.
Mica's spokesman, Justin Harclerode, said the contributions never improperly influenced the congressman, who said he was unaware Raytheon or Lockheed was in the screening business.
"They certainly never contacted him about providing screening," Harclerode said.
Two veteran commercial airline pilots asked a federal judge this week to stop the whole-body scans and the new patdown procedures, saying they violate their civil rights.
The pilots, Michael S. Roberts of Memphis and Ann Poe of Fort Lauderdale, Fla., have refused to participate in either screening method. As a result, they will not fly out of airports that use these methods, according to a lawsuit filed Tuesday in Washington.
Roberts, a pilot with ExpressJet Airlines, has been put on unpaid administrative leave because of his refusal to enter the whole-body scanners. Poe, who flies for Continental Airlines, says she will continue to take off from work as long as the existing regulations are in place.
"In her eyes, the patdown is a physical molestation and the WBI scanner is not only intrusive, degrading and potentially dangerous, but poses a real and substantial threat to medical privacy," the lawsuit states.
Fox News' Mike Levine and The Associated Press contributed to this report.