Conflicting reports on gun incident in Baltimore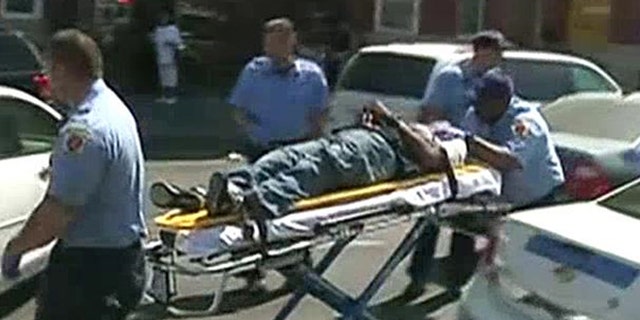 Conflicting reports about a police chase that may have involved gunfire roiled Baltimore Monday, just a week after riots rocked the city.
An initial report from a Fox News Channel crew on the scene indicated a man had been shot while being chased by police, but authorities later said a gun dropped by a fleeing man had gone off, and that no one was hit by a bullet. Police Lt. Col Melvin Russell said police had chased the unidentified man after he had been seen on a security camera carrying a gun.
The revolver was recovered, and one cartridge had been spent, Russell said.
Earlier, a witness had told a news crew she saw the shooting take place, and claimed the victim was not armed.