Coming home: 2 Americans freed from Iran to arrive in US
Two of the Americans freed from Iran as part of a prisoner swap were preparing Thursday to set foot on American soil for the first time in years.
Retired U.S. Marine Amir Hekmati, 32, is scheduled to arrive Thursday afternoon at Bishop International Airport in Flint, Mich.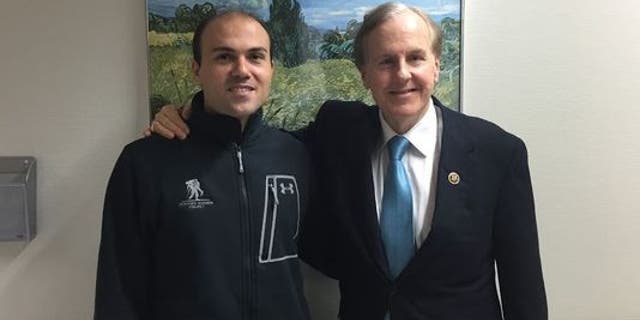 Meanwhile, Boise-based pastor Saeed Abedini, 35, is flying to North Carolina, where he's set to meet his parents in the afternoon at the Billy Graham Training Center in Asheville. His wife, Nagmeh, says she and his children will see him Monday.
"None of us in America can begin to understand or appreciate what Saeed has endured after being imprisoned in Iran because of his Christian faith," Franklin Graham, president and CEO of the Billy Graham Evangelistic Association said. "We want to provide him a quiet place to rest and visit with family."
Abedini, Hekmati and Washington Post reporter Jason Rezaian were receiving treatment at Landstuhl Regional Medical Center in Germany since their release over the weekend. Rezaian's brother, Ali, tells Fox News Jason may remain at the hospital for a few more days.
Landstuhl says in addition to medical checks, "a critical part of this process is the decompression period." The three Americans arrived in Germany late Sunday via Switzerland.
A fourth American, Nosratollah Khosravi-Roodsari, opted to remain in Iran, officials said. A fifth American was released separately.
Hekmati recounted Tuesday how disbelief turned to joy when he realized he was being freed. Asked about his 4 1/2 -years in Iranian prison, Hekmati said "it wasn't good," but that his Marine training helped sustain him.
Convicted by an Iranian court of spying and sentenced to death in 2012, Hekmati was later retried and given a 10-year sentence on a lesser charge.
Abedini was imprisoned in 2012 for setting up home churches. Rezaian was arrested in 2014 on charges including espionage, his attorney said.
Fox News' Greg Palkot and The Associated Press contributed to this report.