Colorado police have no leads in mysterious stabbing death of Amalia Lopez De Mansilla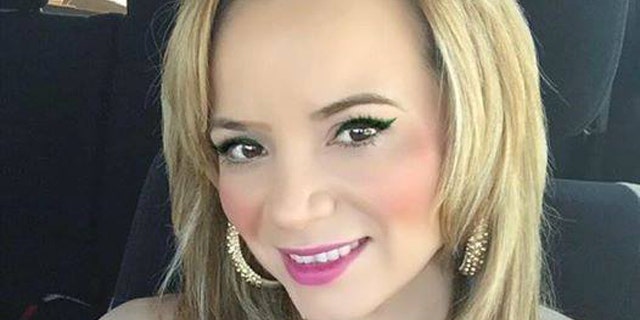 Colorado police are searching for anyone information connected to the murder of a woman who was viciously killed in her mobile home in October.
Amalia Lopez De Mansilla, 33, of Broomfield, was stabbed eight times in the chest and torso and also suffered blunt trauma to the neck, the Adams County coroner determined on Wednesday. The Broomfield Enterprise reported that coroner Monica Broncucia-Jordan originally ruled that Lopez De Mansilla's death was a homicide, though Broomfield police have not officially revealed how she was killed.
Lopez De Mansilla also went by the name Karolina Amalia Lopez-Leon, according to KCNC-TV.
Nearly three months later, no arrests have been made in the case and police have not identified any potential suspects. Police have urged the public to come forward with any information regarding the woman's death and as of Wednesday, they were still searching for clues.
Sgt. Brendan Sullivan told The Broomfield Enterprise the department didn't have any new information regarding the Lopez De Mansilla case.
Lopez De Mansilla's body was found on Oct. 18 in her mobile home in Broomfield, according to the Enterprise. Officers were called to the home for a welfare check when they found the body inside the home.
The autopsy revealed that Lopez De Mansilla's lungs, heart, live and stomach were punctured in the attack. The eight stab wounds ranged from 1 to 7 inches deep. The Broomfield Enterprise reported that she also had cuts and bruises to her scalp, an incision to her left palm and several bruises on her neck.
Police believe Lopez De Mansilla was out at a local restaurant the night before her death.
A neighbor, who asked to remain anonymous, told KCNC-TV in October she saw a man walk out of the mobile home on the same day Lopez De Mansilla's body was found.
"A guy came down the street with a dolly and a big black thing. At first I thought it was a refrigerator. Then I looked again and said, 'It's not a refrigerator. It was a gun safe.' He was tall and thin," the woman added.
Neighbors said at the time the woman had recently separated from her husband and lived with two children. Authorities also believe whoever killed Lopez De Mansilla, knew her.
"We are seeking information about acquaintances, places that she may have frequented, or the circumstances surrounding her death," police said in an Oct. 28 news release.
Days before she died, Lopez De Mansilla called police to report a burglary in her home. She told officers on Oct. 10 that a large gun and a safe had been tampered with, according to the paper. Eight days later, authorities discovered the safe was no longer at the home.
Anyone with information about the killing or the safe is urged to call the Broomfield Police Crime Tip Line at 720-887-5298 or email umpolicetipsline@broomfield.org.