Colorado hail storm kills 2 animals at zoo, injures 14 people
Two animals were killed and 14 people were injured at a Colorado zoo when they were pummeled with large hail during an intense thunderstorm Monday, officials said.
The Colorado Springs Fire Department said five people were taken to the hospital, while nine were treated at the scene after the afternoon storm passed over the Cheyenne Mountain Zoo. FOX21 received several reports of baseball-sized hail in the area of southwestern Colorado Springs where the zoo is located.
Brandon Sneide, who was in the zoo gift shop with his girlfriend and three children when the storm began, told The Gazette it was "like a war zone."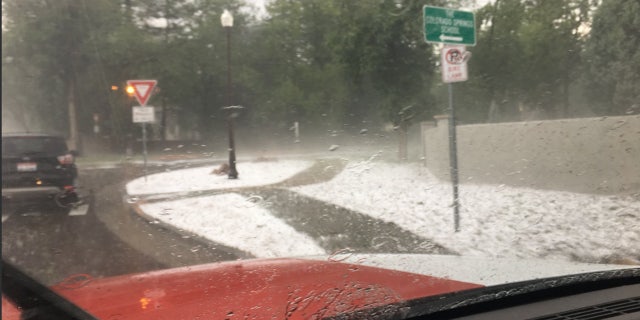 The 28-year-old, who serves in the Colorado National Guard and has been deployed to Afghanistan and Iraq, told the paper that the hail was "breaking glass all around us."
"People were running and screaming and crying. There was a lady who was covered in blood. Car alarms were going off. It was traumatic," he told the paper. "It sounded like being in a war zone, like being in Iraq. It was scary."
MICHIGAN BEACHGOERS FORM HUMAN CHAINS TO RESCUE SWIMMERS, AS 2 DROWN IN ROUGH WAVES
Jenny Koch, the zoo's marketing director, said a vulture and a duck were killed by the hail.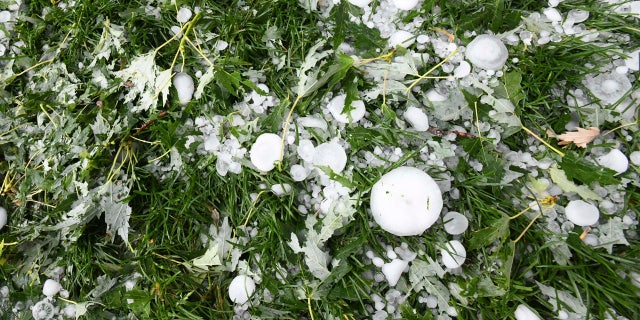 "Everyone knew exactly what their job was and exactly what to do. We were able to minimize any kind of fear or panic in our guests, and also minimize any further injuries," she told FOX21.
About 3,400 people were at the zoo at the time, and dozens of vehicles in the parking lot were damaged. Fire officials said no children attending a summer camp at the zoo were injured.
The zoo will be closed Tuesday so employees can take care of injured animals and repair broken windows and skylights.