Colorado girl, 11, thanks deputies with gift bags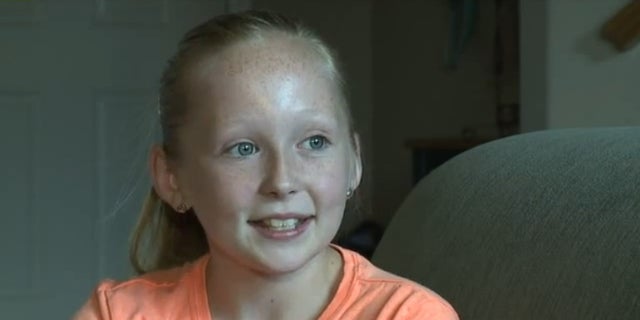 NEWYou can now listen to Fox News articles!
An 11-year-old girl in Colorado is making a kind gesture to the men and women in blue.
Emily Donahue delivered a dozen gift bags to the Douglas County Sheriff's Office to show her appreciation for all that they do.
"I appreciate that they keep us safe and are always there to help when we need it," Emily said.
After five Dallas police officers were shot and killed in early July, Emily thought local police needed some comfort. She and her mother filled 12 goodie bags with drinks and snacks, and delivered them to the Douglas County Justice Center.
"I think they probably felt like somebody actually does appreciate them and they're not all alone," Emily said.
The bags held blue Gatorade, gum, trail mix and Chapstick. Donahue even filled an extra bag with dog treats for the K-9 unit.
"It made me also feel happy, that I kind of helped them a little bit," Emily said.
"We are so appreciative of the support that our community has shown us during this time," the sheriff's office said.