College threatens police response for students wearing 'offensive' costumes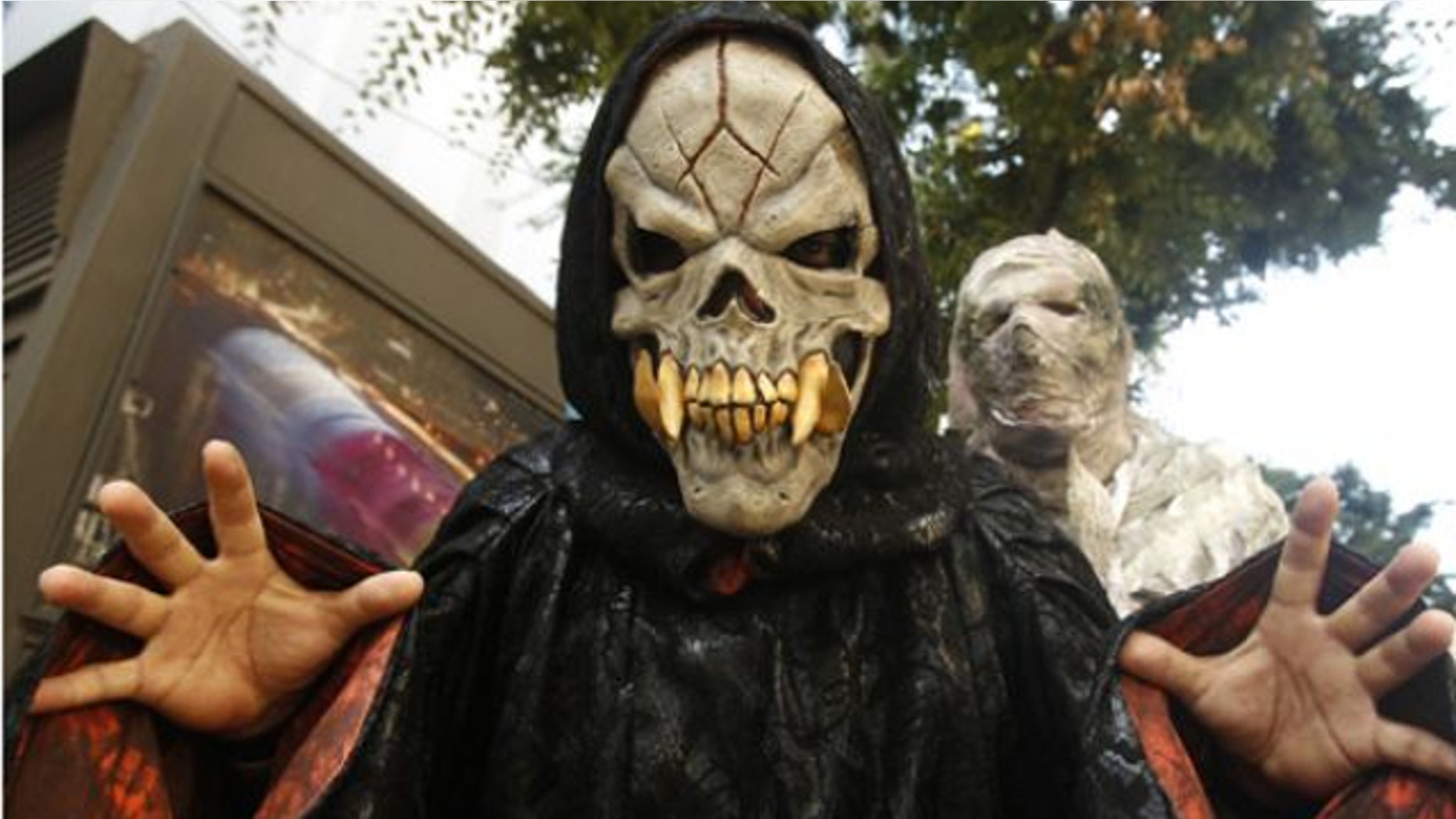 Tufts University has sent out a letter that is sure to spook Greek life students ahead of Halloween weekend.
Students involved in fraternities and sororities at the Massachusetts school are being told to not wear anything that could offend others during Halloween celebrations – or risk getting investigated by campus police and being slapped with "serious disciplinary sanctions."
HORROR AS RANDOM TEEN 'FLASH MOBS' ASSAULT STUDENTS AT PHILLY UNIVERSITY
The order came in a note written by the leaders of the four Greek life councils on campus. It contained few specifics.
"The costumes that people choose to wear have an effect on everyone around them whether they realize it or not," the letter says.
BERKELEY PROTESTERS DEMAND 'SPACES OF COLOR,' HARASS WHITE STUDENTS TRYING TO PASS
It goes on to state that "outfits relating to tragedy, controversy, or acts of violence are also inappropriate. We need to set a precedent that people's customs cannot and will not be our costumes."
Tufts was far from the only university calling out costumes it deemed offensive. The University of Florida offered counseling for students "troubled" by incidents involving Halloween costumes. And the University of Wisconsin-Platteville's Bias Incident Team last year claimed some students' "Three Blind Mice" costumes mocked the disabled.
The Dean of Student Affairs at Tufts, Mary Pat McMahon, is urging people who feel offended to file reports to campus authorities.
"The range of response for students whose actions make others in our community feel threatened or unsafe, or who direct conduct towards others that is offensive or discriminatory, includes OEO and/or TUPD investigation and then disciplinary sanctions from our office that could run a wide gamut depending on what is brought to our attention and the impact of these actions on others," she is quoted as saying in the letter.
The existence of the letter was reported by Students Advocating for Students, an organization advocating for free speech on college campuses.