Cold case arrest: Furniture salesman admits killing rival in 1992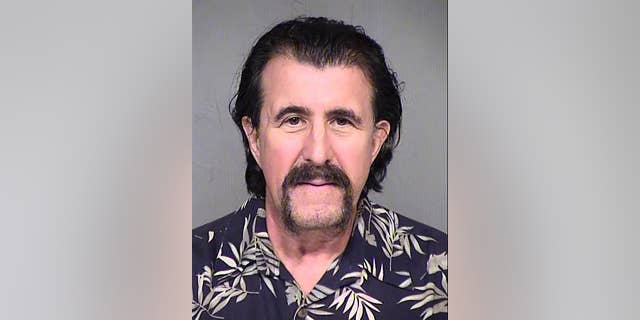 An Arizona man admitted Tuesday that he fatally shot a rival furniture salesman 24 years ago in Ohio.
Sam Perone, 68, will serve a decade in prison for voluntary manslaughter and gross abuse of a corpse in the death of Richard Woods. Woods' body was found with gunshot wounds to the head in a ravine near Perone's Lebanon store.
Warren County Common Pleas Judge Donald Oda sentenced Perone to 11 years, with credit for time served since his arrest a year ago at his Phoenix-area home.
Perone had previously pleaded not guilty to murder charges and denied involvement in Woods' death. The Columbus-area furniture salesman and father of four children was last seen alive Oct. 8, 1992, at age 41.
Members of Woods' family were in the courtroom.
Susan Woods Schneier told the judge the family was seeking just "a small measure of justice." She said Perone was "a bad man" who had threatened her husband.
Prosecutor David Fornshell said the family supported the plea agreement, especially because even if Perone were convicted, he would have been eligible for parole at age 82.
Fornshell said he and the family believed it wasn't worth the risk of going to trial over a difference of four years in prison.
"So based on that issue, we decided to go forward with this plea agreement today," he said.
Fornshell said Warren County authorities think Perone was jealous of the popular and successful Woods and said they had business conflicts.
Investigators, including a cold-case squad, had continued building the case with witness interviews, wiretaps and advances in forensic technology, including gathering DNA evidence.
Authorities said Woods' blood was found on carpet in the store and in Perone's then-home in southwest Ohio.
Perone's attorney said his client's only statement was that his wife, Deb Perone, had nothing to do with what happened.