Coast Guard Rescues 2 after Skiff Grounds in Alaska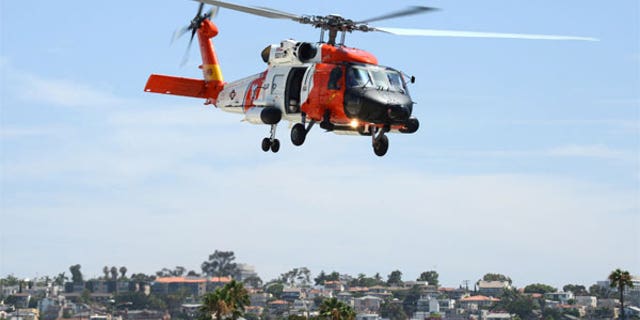 NEWYou can now listen to Fox News articles!
Two boaters who were thrown overboard when their skiff ran aground near Sitka in Southeast Alaska were rescued by the U.S. Coast Guard Saturday night.
A man and a woman were traveling in a 17-foot boat when it hit shore near Kanga Bay, approximately 10 miles south of Sitka, the Coast Guard said in a news release Sunday.
Both passengers were thrown from the boat when it ran aground, with the man sustaining injuries to his head and face, said Coast Guard Petty Officer 1st Class Shawn Eggert.
The boat drifted away, stranding the couple, he said.
Around 10 p.m., Sitka emergency operators received a 911 call about the couple. It wasn't clear whether they were able to call or whether someone called for them.
A Coast Guard MH-60 Jayhawk helicopter crew from Air Station Sitka joined a Sitka Fire Department boat in responding to the scene.
The man and woman were hoisted from the shore onto a helicopter and taken for medical treatment in Sitka, Eggert said.
Weather at the time of the rescue was clear but breezy, with 11 mph winds and an air temperature of about 29 degrees, according to the Coast Guard.
What caused the skiff to run aground isn't yet known, Eggert said. Coast Guard personnel will do a "post-rescue interview" with the people involved, he said.