Co-worker says resigning University of Minnesota athletic director drunkenly groped her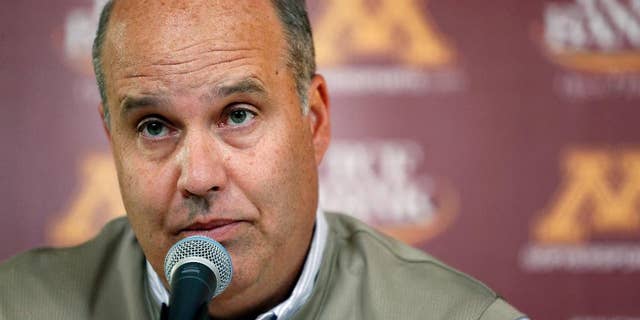 NEWYou can now listen to Fox News articles!
MINNEAPOLIS – The University of Minnesota has released redacted accounts of alleged sexual harassment that led to the resignation of the school's athletic director.
One of the two female co-workers who accused Norwood Teague of harassment during a recent event says what started out as friendly texting with Teague about setting him up with her friend devolved into Teague pinching her butt and asking her to perform oral sex on him.
The other woman told school officials that Teague asked her inappropriate questions, rubbed her back and poked her side. Both women said they left the event with others because they feared Teague would follow them.
Teague resigned earlier Friday and admitted to drunkenly sending "inappropriate texts" to co-workers at the event. He says he will seek help for a drinking problem.
___
This story has been corrected to reflect that one the women accused Teague of asking if he could perform oral sex on her, not asking her to perform it on him.