Clothes dealer arrested in deaths of 3 NYC shopkeepers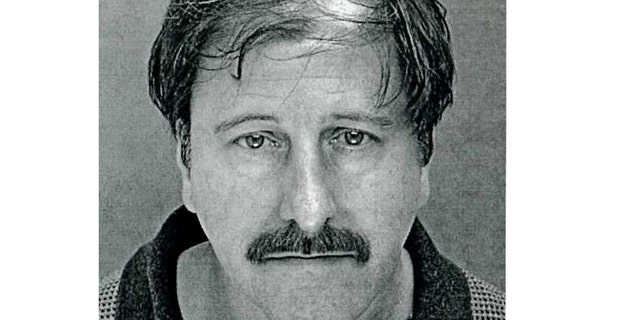 NEW YORK – A garment salesman was arrested for systematically killing three Middle Eastern shopkeepers as they worked alone in their clothing stores after a pharmacy worker recognized him from surveillance footage. Authorities believe the man had been poised to strike again.
Police said Salvatore Perrone, 63, was taken into custody Wednesday for the shootings that scores of New York City detectives were investigating.
A pharmacy worker recognized him as the balding man shown in surveillance footage leaving the scene of the most recent shooting, last Friday, with a duffel bag, police said.
Another shopkeeper came forward and said Perrone had gone into his store and questioned him about whether he worked alone and when he closed, police Commissioner Raymond Kelly said.
"It's reasonable to assume he was going to keep doing this, and, by arresting him, we saved lives," Kelly said at a news conference.
Perrone, of Staten Island, was arrested on charges of murder. He was in custody Wednesday and couldn't be reached for comment. A message left on his mobile phone was not returned, and it was unclear if he had an attorney.
Detectives said they found the duffel bag at his girlfriend's home. Inside, they said, was a sawed-off rifle used in the killings, along with .22-caliber ammunition, black gloves, women's clothing, a bloody knife and a bottle of bleach.
Perrone's fingerprint was lifted from the murder weapon, Kelly said.
Initially, authorities thought the killer might have targeted the Brooklyn shopkeepers, who were from Iran and Egypt, because of their Middle Eastern backgrounds. But on Wednesday Kelly said there was no motive he could speak of.
In the most recent killing, Rahmatollah Vahidipour, an Iranian, was shot three times in the head and chest at his store, the She She Boutique.
After that killing, detectives discovered the same gun was used in the fatal shootings of two other shopkeepers when ballistics matched the .22-caliber gun shell casings on all three. On July 6, Mohamed Gebeli, an Egyptian, was found shot in the back of his shop, Valentino Fashion Inc. On Aug. 6, Isaac Kadare, also Egyptian, was shot in the head in his store, Amazing 99 Cent Deal.
There were other similarities in the deaths, authorities said: The bodies were all partially obscured, by clothing or, in one case, a box. The locations of the shops form an equilateral triangle and are about 4 miles (6.4 kilometers) apart, with addresses that contain the number eight.
Police earlier this week said they were looking to speak to four people who possibly witnessed the most recent killing and released video and clear images of the four. But they zeroed in on the man with the bag, who they now say was Perrone.
Kelly called Perrone, who's white, "talkative" with detectives and said he made incriminating statements. But Kelly refused to reveal what Perrone said.
Police said they believe Perrone carried the murder weapon in the bag and travelled by subway.
Perrone, a Brooklyn native, is divorced and lives with his girlfriend. He went store to store trying to sell clothing, police said, but it was unclear if he had tried to sell to any of the victims.
Perrone was arrested in Franconia Township, Pennsylvania, in 2001 and charged with stalking, harassment, burglary and public drunkenness, but those charges were dropped when he pleaded guilty to a trespassing charge.