Closing arguments in trial of coach accused of killing boy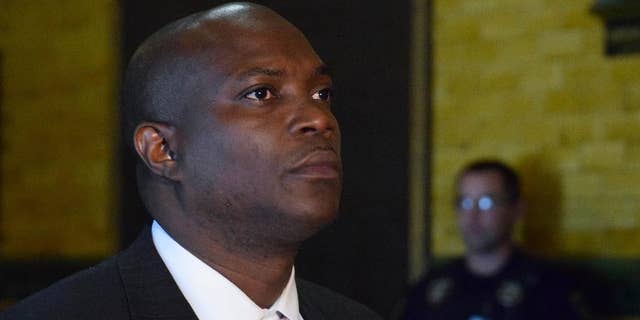 NEWYou can now listen to Fox News articles!
CANTON, N.Y. – The trial of a former college soccer coach accused of killing his ex-girlfriend's 12-year-old son is winding down in northern New York.
Closing arguments in the trial of Oral "Nick" Hillary are scheduled for Thursday in St. Lawrence County Court. Hillary is accused of killing Garrett Phillips in 2011 in an apartment in Potsdam.
Prosecutors presented a largely circumstantial case in which they lacked physical evidence like fingerprints or DNA. They claim Hillary, who was the men's soccer coach at Clarkson University, killed the boy he blamed for the breakup with his mother.
Defense attorneys said Hillary was elsewhere when the boy was killed.
Hillary's supporters have accused authorities in this largely white community of unjustly prosecuting a black man.
A judge heard the case without a jury. He is expected to make decision next week.