Cincinnati police release bodycam footage of cop firing through window, gunning down mass shooter at bank
Cincinnati police released dramatic body camera footage Wednesday showing officers in a high-stakes confrontation with a murderous gunman at a bank headquarters earlier this month -- and the stunning moment cops fired through a window to take down the 29-year-old killer.
The extended video showed Cincinnati police officer Jennifer Chilton with other cops on Sept. 6 at the Fifth Third center, where Omar Enrique Santa-Perez had gunned down several employees in the lobby. Chilton and other officers ultimately shot and killed Santa-Perez.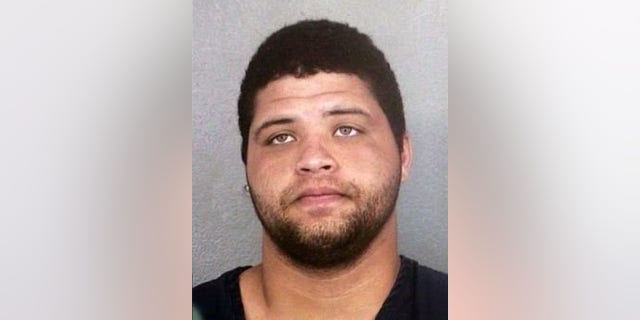 "Shots! Shots! Shots!" Chilton yells before firing her own gun.
Several gunshots are heard in the background before another cop on scene tells a dispatcher shots were fired and all officers are OK.
"We need fire immediately," Chilton says after attempting to enter the lobby through the revolving doors.
CINCINNATI POLICE RELEASE FOOTAGE OF GUNMAN 'FIRING SHOTS AT ANYONE HE SEES'
Scenes of victims and first responders performing medical procedures were redacted from the video. A woman who was hiding behind a desk in the lobby is also seen coming out as officers secured the inside and outside of the building.
Cincinnati Mayor John Cranley previously praised the police response.
"The fear you can see in her face is hard to forget, followed by a sense of gratitude that the cavalry arrived," Cranley said in a news conference.
The three people who were killed in the shooting were identified as bank employee Luis Calderon, 48; Richard Newcomer, 64, a contractor; and Prudhvi Kandepi, 25, an engineer who worked as a consultant for the bank.
Police Chief Eliot Isaac said Santa-Perez's gun had jammed during his four-minute rampage. He added the gunman bought the 9 mm handgun legally about a month ago.
County coroner Dr. Lakshmi Sammarco said Santa-Perez was "a guy who was intent on killing as many people as he could. And he had one weapon, but a whole lot of rounds of ammunition. He didn't hesitate to pull the trigger, empty his clip, reload, and do it again and again and again."
Fox News' Kathleen Joyce and The Associated Press contributed to this report.