Cincinnati mayor apologizes to cops for proclamation honoring cop killer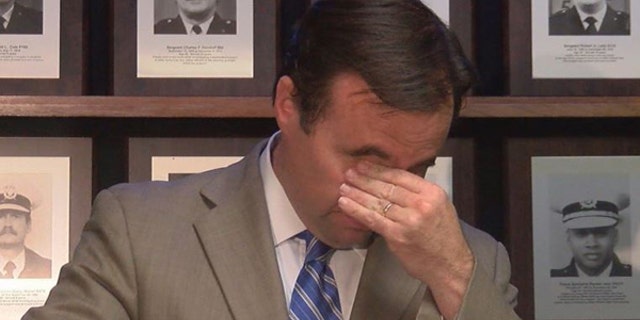 Outraged Cincinnati cops received an apology from the mayor of the Ohio city after his office inadvertently issued a proclamation naming a day in honor of a cop killer.
Mayor John Cranley issued the apology Thursday, saying that the proclamation never should have been approved, Fox19 Cincinnati reported Friday.
"I am sorry that my office, that we mistakenly issued a proclamation on behalf of a man that killed-- murdered-- Sonny Kim," said Cranley, according to the station.
He said the proclamation quickly was retracted.
Prosecutors say Trepierre Hummons ambushed Officer Kim, a 48-year-old father of three, on a Cincinnati street on June 19, 2015. After being shot, Kim wrestled away Hummons' gun. Another cop who responded to the scene shot and killed Hummons, who was 21.
Cincinnati happens to be honoring Kim and other fallen officers Friday, the New York Post reported.
The proclamation declared June 1 "Tre Day" in Cincinnati and said in part that the sacrifice of Hummons "will save lives of children for generations to come," the station reported.
A cop on Thursday posted a photo of the proclamation on the Facebook page of Cincinnati's police union, the Cincinnati Enquirer reported.
"Am I the only one who sees something wrong with this," the cop said.
"If this is real, something must be done… I'm having trouble finding the words," another cop responded.
Ronald Hummons sought the proclamation honoring his son to raise awareness of child abuse and mental illness, the station reported.
Cranley said his communications director approved the request without notifying him, according to the station.
The staffer then mailed Hummons the proclamation, which was stamped with the mayor's signature.
The head of the police union said he didn't fault Cranley for the screw-up, Fox19 reported.