Cincinnati campus officer charged with murder wants job back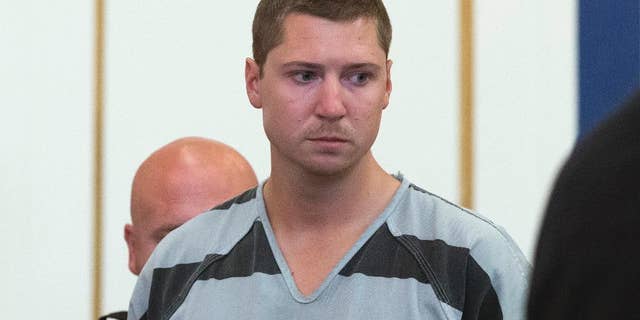 CINCINNATI – A University of Cincinnati police officer charged with murder for shooting a motorist during a traffic stop is trying to get his job back through his union.
Officer Ray Tensing was fired shortly after his indictment Wednesday on charges of murder and voluntary manslaughter in the death of 43-year-old Samuel DuBose. Tensing pleaded not guilty to the charges and was released on bail Thursday.
An official with the FOP Ohio Labor Council of the state Fraternal Order of Police said Friday that the union has filed a grievance against UC. The union says the university violated Tensing's employment contract by not giving him a predisciplinary conference and a copy of the formal charges.
A UC spokeswoman said in an email Friday that the university stands by its decision.
Meantime, a prosecutor announced Friday that a grand jury decided no charges are warranted against two University of Cincinnati police officers who responded to the traffic stop in which Tensing fatally shot DuBose.
The Hamilton County prosecutor said the two officers arrived as Tensing reached into the car. He says their official statements about what happened matched what was shown on Tensing's body camera, and neither of the two officers said in official interviews that they saw Tensing dragged.
Tensing's attorney has said Tensing thought he was going to be dragged under DuBose's car.