Church offers Alcoholics Anonymous-inspired recovery program for racists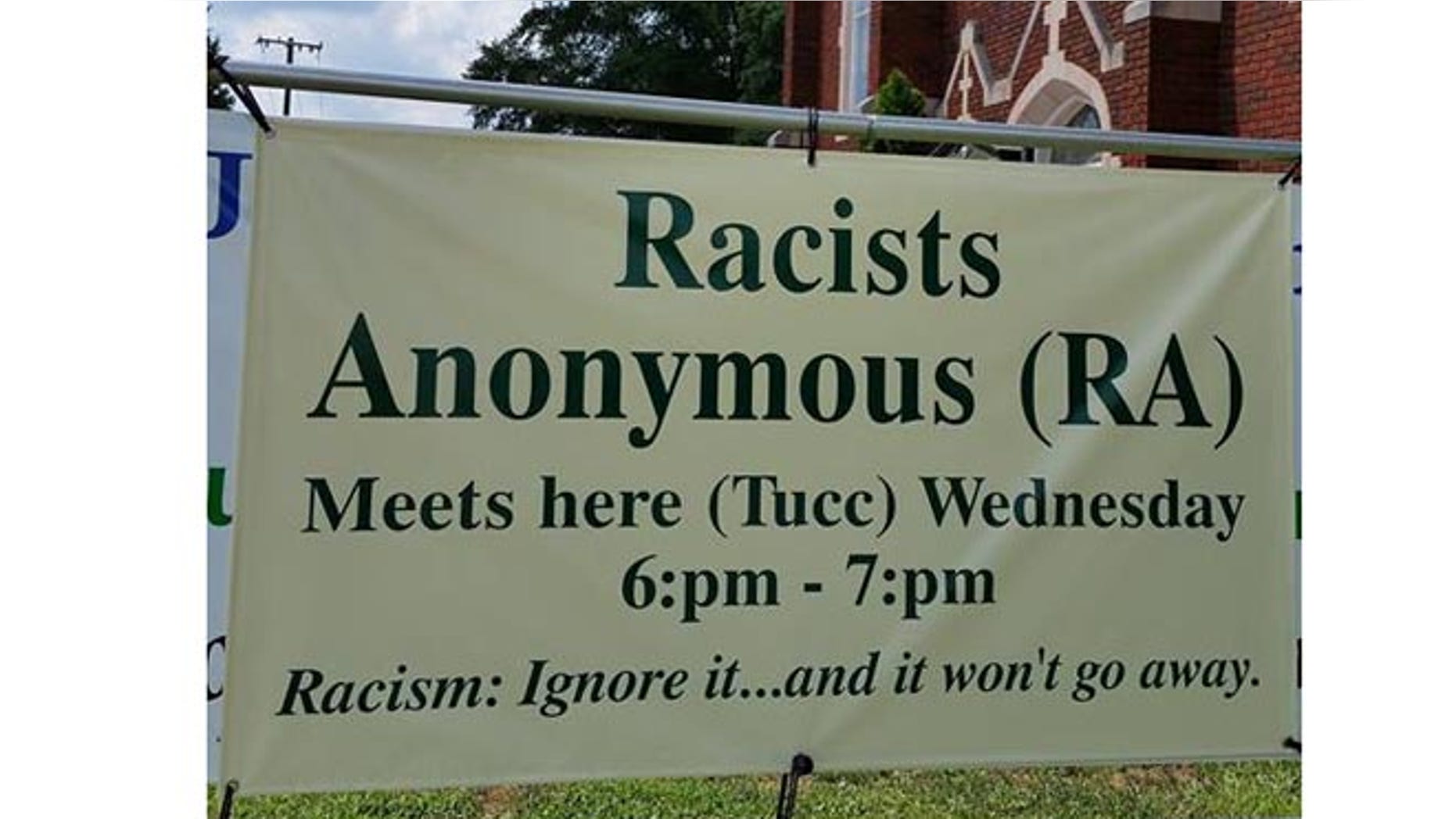 A North Carolina church reportedly is raising eyebrows after launching a weekly Alcoholics Anonymous-inspired 12-step program for racists.
Trinity United Church of Christ in Concord holds the "Racists Anonymous" meetings on Wednesdays, Fox 46 Charlotte reported last week.
Carol Stanley, who facilitates the meetings, told the station that no one is pointing fingers.
"But we're becoming clearer and clearer on the unconscious racism that we all carry," she said. "It's a way to address one's own racism as a spiritual practice and discipline."
The church says on Facebook that the Racists Anonymous meetings are organized around AA's 12-steps of recovery. The first step is to "come to admit that I am powerless over my addiction to racism in ways I am unable to recognize fully, let alone manage."
The program, started by Trinity's pastor Rev. J. Nathan King, comes at a time when the subject of racism in America is front and center, the station reported Wednesday.
"The timing was very right for us to put our prayers into action," King told the station.
Each meeting has had about a dozen attendees.
Fox 46 reported that those who have shown up include black and white participants, and both the young and old.