Christmas present for Navy trainee's mom beats anything bought at a store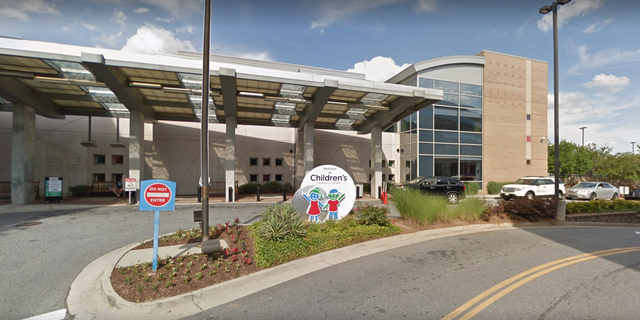 A sweet moment was caught on video Wednesday when a Navy trainee made it home to Georgia just in time for the holidays and planned a surprise visit for his mother, Fox 5 reported.
His mom, Kenika Johnson, was just starting her shift as an operating room nurse at Children's Healthcare of Atlanta at Scottish Rite, according to the hospital's Facebook post. One of her co-workers motioned her over to a door and told her to "stand right here" because she "had a little present" coming.
HIGH SCHOOL JANITOR'S REACTION TO SURPRISE CHRISTMAS GIFT GOES VIRAL
An employee knocked a few times and moments later, the nurse's son appeared.
Johnson's youngest son, Martabius, has been in Texas training for the Navy, Fox 5 said, and his mom clearly didn't expect to see him.
When Johnson noticed her son, she squealed with joy and jumped into his arms, engulfing him a big hug. As the embrace endured, her happy screams changed to happy tears.
UTAH DAD PREPARED TO TAKE OUT LOAN AFTER PORCH PIRATES STEAL PRICEY MEDS FROM ILL SON
Martabius "had been working with her [Johnson's] manager to plan a top-secret mission," the video post said. It had been viewed some 38,000 times as of Saturday.
When asked by Fox 5 about the experience, Johnson said she "felt so many emotions."
"I'm really touched … I felt the Children's love yesterday," she said.