Chinese billionaire to scoop up failing car battery maker that got $240M from feds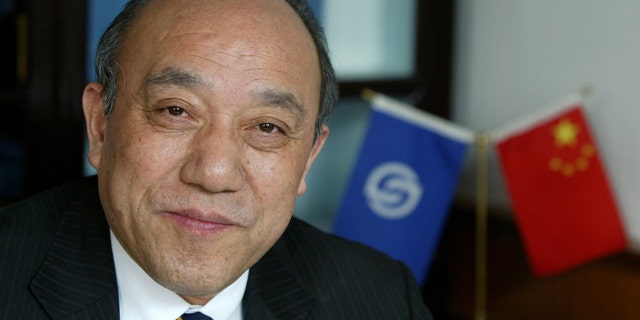 A struggling Massachusetts-based company that makes batteries for electric cars and got $240 million in stimulus money is being saved from bankruptcy by a Chinese billionaire who could move operations overseas.
A123 Systems received a $241.1-million grant from the Obama administration three years ago and more than $125 million in State of Michigan tax credits in the hopes that the company would create jobs, while leading the country away from conventional gas-guzzling vehicles and toward clean energy.
But the lithium ion battery maker is now poised to hand over the reins to Wanxiang Group, a Chinese firm, which agreed in a tentative deal last August to invest up to $450 million so that it can take over as much as 80 percent of the company.
[pullquote]
Since 2009, the Waltham, Mass.-based company has lost a reported $857 million, laid off workers and recalled its products. A123's stock price has plunged from $4.44 about a year ago to 26 cents this week.
"They were wrong," Jarrett Skorup, a research associate with the Mackinac Center for Public Policy, said of the Obama administration. "The problem is that policymakers decided to be in the business of picking economic winners and losers and unfortunately they've picked the losers far too often."
"It's money that we'll never get back," Skorup said of the massive amount of stimulus cash. "It was grant money so there were not a lot of strings attached to it."
The battery maker's precarious position is due to many factors -- most notably one that is beyond the company's control: a lack of demand for batteries that charge electric vehicles.
"It failed because there's not enough demand and also because there are companies outside of the U.S. – some in China -- where they're able to produce the equipment for cheaper," said Skorup.
"Representatives should not be in this business of trying to determine what the next new thing is in terms of technology," he told FoxNews.com. "The free market does it much better."
A123 Systems supplies batteries to customers, including California luxury carmaker Fisker Automotive. The deal with Wanxiang Group -- owned by Chinese billionaire Lu Guanqiu -- also raises the question of whether the manufacturer will be forced to move to China. A representative from A123 Systems did not return a request for comment on the matter.
Pike Research analyst John Gartner told the Detroit Free Press that such a scenario is highly probable.
"Because of the weight of the batteries, it's much more cost effective to manufacture where they're going to be used in the vehicles," Gartner told the newspaper.
The company was once touted by President Obama as a great example of "what's possible in a clean energy economy."
"Truth be told, A123 was looking to build that factory in Asia. But because it received that grant, it chose the state of Michigan for its largest and most innovative plant yet," Obama told reporters at an April 30, 2010, press conference.
"And that plant will be one of 30 new plants to go fully operational over the next six years, manufacturing electric vehicle batteries and components right here in the United States of America.
"So this is what's possible in a clean energy economy," the president said.
The situation with the struggling company is similar to that of Solyndra, a California solar-panel maker that went bankrupt after receiving $535 million in federal loans.
Workers at the Compact Power manufacturing facilities in Holland, Mich., run by LG Chem, have been placed on rotating furloughs, working only three weeks per month based on lack of demand for lithium-ion cells. The Michigan hybrid battery plant, once praised by Obama as evidence "manufacturing jobs are coming back to the United States, was built with $150 million in taxpayer funds.
The facility, which was opened in July 2010, has yet to produce a single battery for the Chevrolet Volt, the troubled electric car from General Motors. The plant's batteries also were intended to be used in Ford's electric Focus.
Production of the taxpayer-subsidized Volt has been plagued by work stoppages, and the effect has trickled down to companies and plants that build parts for it -- including the batteries.
"Considering the lack of demand for electric vehicles, despite billions of dollars from the Obama administration that were supposed to stimulate it, it's not surprising what has happened with LG Chem. Just because a ton of money is poured into a product does not mean that people will buy it," Paul Chesser, an associate fellow with the National Legal and Policy Center, told FoxNews.com.
FoxNews.com's Cristina Corbin and Perry Chiaramonte contributed to this report.