'Chilling notebook' first reported by FoxNews.com revealed at James Holmes trial
Evidence submitted at the trial of Colorado movie theater shooter James Holmes affirmed a bombshell 2012 scoop by FoxNews.com - an exclusive report that prompted a two-year First Amendment battle that went all the way to the U.S. Supreme Court, put so-called "shield laws" in the public spotlight and threatened to land a journalist in jail just for doing her job.
"The revelations in court demonstrate without a doubt that my reporting on the contents of James Holmes' notebook was completely accurate."
The brown, spiral-bound notebook, titled "Of Life" and first reported by FoxNews.com nearly three years ago, is a key piece of evidence in the trial of Holmes, who has pleaded not guilty by reason of insanity to 166 charges, including 12 counts of murder, in the rampage at a midnight showing in Aurora of the Batman movie "The Dark Knight Rises." On Tuesday, Aurora Police Sgt. Matthew Fyles read in court excerpts from the notebook, in which Holmes' frightening words revealed the thoughts of a budding mass killer.
"The obsession to kill since I was a kid, with age became more and more realistic," Holmes wrote in the notebook, which included stick figures depicting shootings.
Holmes referred to his "broken mind," a "lifelong hatred of mankind," and included detailed drawings of the theater complete with pros and cons of attacking different auditoriums.
Defense attorneys intend to portray the notebook as the written ramblings of an insane person, while prosecutors say it shows the meticulous planning of an ordered mind.
The existence of the notebook was first revealed in an exclusive report by FoxNews.com five days after the July 20, 2012 attack. Former FoxNews.com reporter Jana Winter, citing confidential sources, reported that the notebook was in a package found, undelivered, in the mailroom at the University of Colorado Anschutz medical campus after the shooting. Its intended recipient was Dr. Lynne Fenton, a professor and psychiatrist who had previously treated Holmes.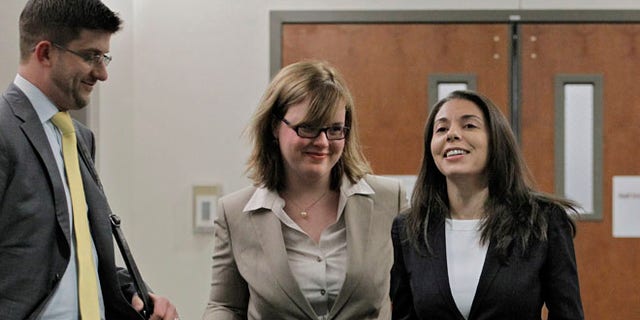 Winter's report, which was picked up by media outlets around the world, came despite a gag order from Arapahoe County District Judge William Sylvester barring investigators and attorneys involved with the case from talking to the media. Holmes' taxpayer-funded public defenders immediately complained to the judge that the story showed his order had been violated.
Sylvester allowed the defense team, which never fully explained how the report affected their case, to call more than a dozen law enforcement officers to the witness stand in an effort to determine who divulged the existence of the notebook. When none took responsibility, the defense attorneys turned their attention to Winter, demanding that she reveal her sources. They persuaded Sylvester to order Winter, who was by then back at Fox News headquarters in New York, to appear in his courtroom and name her sources.
Winter steadfastly refused to reveal her sources. Doing so, she and Fox News attorneys reasoned, would violate their trust and chill the ability of her and the entire Fourth Estate to gather information. Free speech advocates and journalism institutions applauded the stance, but a New York judge, whose approval was required to allow a subpoena to be served, agreed with his Colorado counterpart. An appeals court upheld that decision.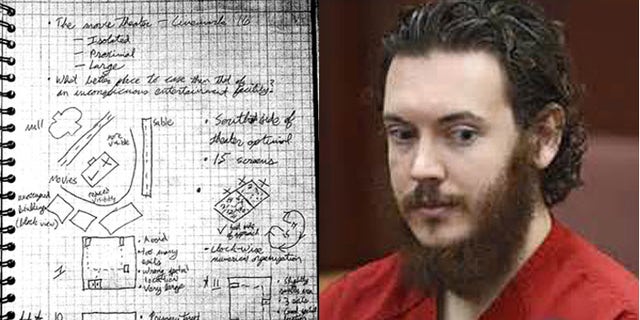 Fox News attorneys appealed the case to the Empire State's Court of Appeals, which said Winter was protected by New York's shield law, Colorado's weaker version notwithstanding. Holmes' attorneys took the case to the nation's highest court, which on May 27, 2014, refused to hear it, leaving in place the New York court's ruling and ending Winter's legal nightmare.
Winter, now a national security reporter for The Intercept, said developments in the trial showed her long legal battle was worth fighting.
"The revelations in court demonstrate without a doubt that my reporting on the contents of James Holmes' notebook was completely accurate," Winter said. "I feel totally vindicated in that respect.

"I'm grateful that Fox News fought for my right to publish critical newsworthy information from reliable confidential sources—and fought for two years to keep those sources confidential," she added.