Chilling dispatch tapes reveal unfolding horror at Connecticut school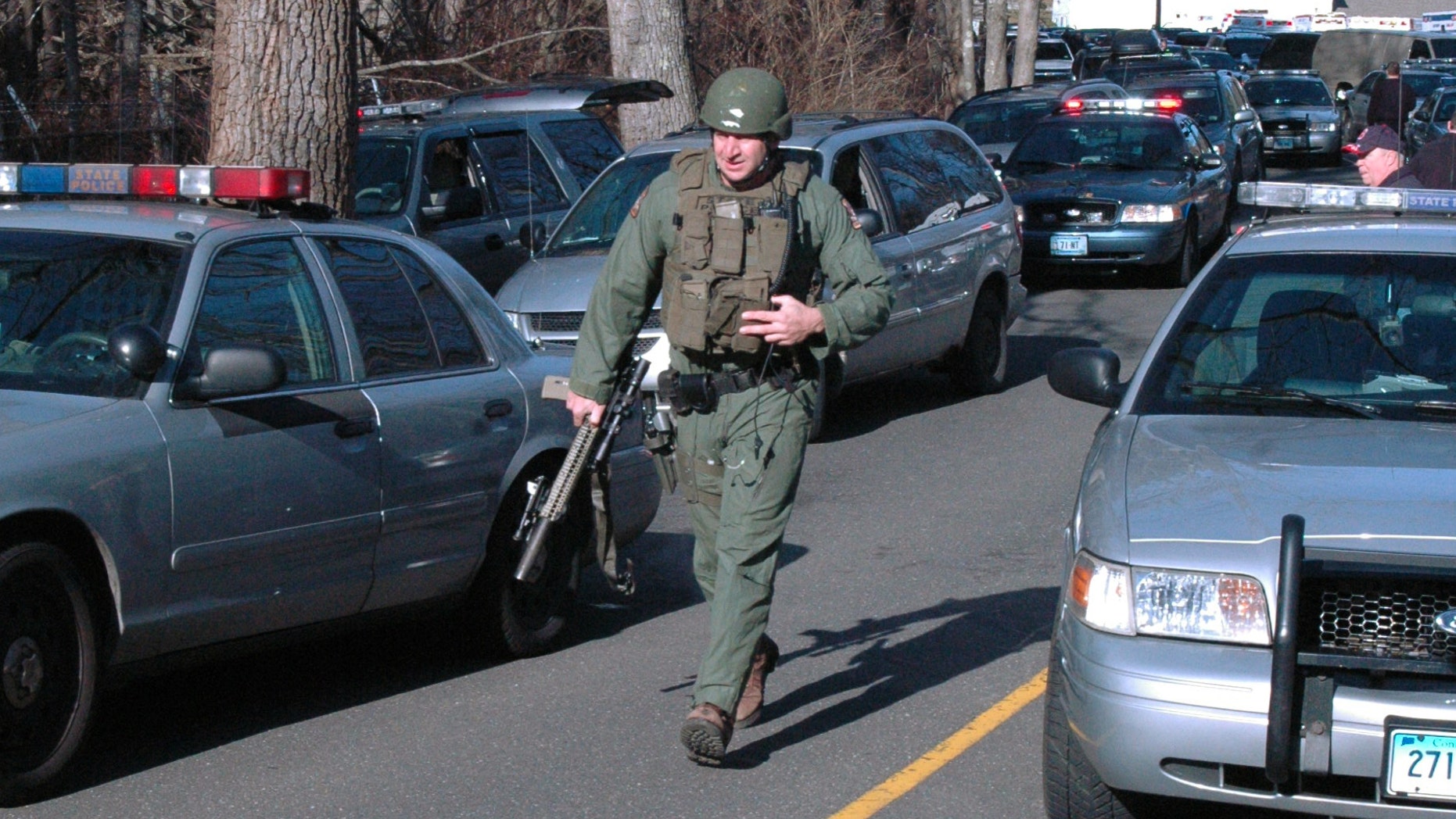 NEWTOWN, Conn. – Police dispatch tapes from the early moments of the horrific Connecticut elementary school shooting capture the unfolding horror and provide clues as to how suspected gunman Adam Lanza circumvented a two-year-old security system at the schoolhouse.
"6-7 Sandy Hook school," is the first dispatch sent to responders after a 911 call was placed to Newtown police.
"Caller is indicating she thinks someone is in the building. The front glass has been broken [inaudible] We're unsure why."
Sandy Hook principal Dawn Hochspring -- who was one of the 27 killed -- had installed a tight security system when she took the reins at the school, including locking all doors to the building after 9:30 am and requiring all visitors to be "buzzed" in. The tapes suggest that Lanza may have shot out the front windows in order to gain access to the building.
The tapes, which were reviewed by FoxNews.com, also provide a chilling timeline as the tragic events unfolded.
"All units, the individual that I have on the phone is continuing to hear what he believes to be gunfire," the dispatcher continues. "Units responding to Sandy Hook School at this time, the shooting appears to have stopped. [inaudible] The school is in lockdown."
Medics were also rushed to the scene as information from the scene was trickling in.
"Medics, you are requested to stage [inaudible]. I will need two ambulances at this time." The dispatcher said. "Just received a call. We have one female in room one who has received a gunshot wound to the foot"
Responders at the scene describe over the radio their chilling discoveries.
"I need units in the pool, I've got bodies here," said one responder. "Be advised, we do have multiple weapons including one rifle and shotgun."
Dispatchers then sent all available resources to Sandy Hook. The horror that greeted responders is evident from the chilling urgency on the tapes.
"Require backup, ambulances, and the [inaudible] said to call for everything," one medic on the scene is heard saying on the tapes.