Child porn PSA pulled from radio station after threats against advertisers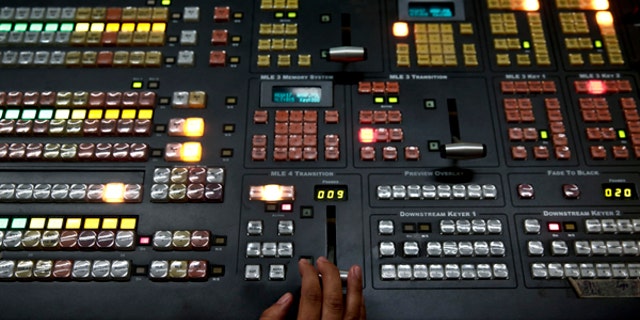 The owner of a small country music station in rural Arizona, who caused a firestorm when he aired public service announcements advising listeners how to hide their child pornography, was forced to take it off air after threats were made against his station's advertisers.
The statements, which provoked widespread negative reaction, were broadcast for more than two years after hours on CAVE 97.7 FM in the town of Benson, which is about 46 miles southwest of Tucson. Among other things, the PSA told people how to "disguise" the illegal imagery.
Cave FM owner Paul Lotsof said in an interview with the Associated Press that he does not like child pornography but created the announcement because he thinks Arizona's 10-year minimum sentence for each image of child porn is too harsh and costly for taxpayers.
"Nobody put me up to it, and nobody paid," he said. "My feeling is that these people don't deserve life in prison just because they have pictures of naked juveniles."
Lotsof adds that the recent public response to the PSA was "99.9 percent" negative and that some of his station's advertisers were receiving threats.
Residents within range of the station's broadcast signal were irate over the PSA. A petition with nearly 1,000 signatures was posted online to shut down the station.
"CAVE broadcasted a sickening message (apparently many times over more than one year) about a huge issue that plagues this country, child pornography. There is no excuse for this and they need to be shut down," reads a passage of the petition posted on Change.org.
"We as a community may not be able to fix the world, but we can keep this garbage out of our community. We are mothers, fathers, children. We are families that do not have to put up with this garbage. Let's stand together and make sure this never happens again!!"
FCC officials say that there is no regulation on the books that explicitly states what can or cannot be played over the airwaves when it comes to PSAs.
Lotsof has admitted in past interviews that the PSAs were part of his own agenda, according to News 4 Tucson, and expanded on his disagreement with Arizona's child pornography laws. In the Southwestern state's law books, possessing child pornography is a felony that carries a prison sentence of up to 24 years per violation.
"There's no picture in the world that's that dangerous," Lotsof said, adding there's nothing wrong with possessing such images.
"Pictures of whatever you want to call them. They're minors, they're pictures of minors and you go to prison for the rest of your life for possessing them," he said.
Lotsof also said that he was doing his community a service by broadcasting these unusual PSAs.
"The difference is: one case, you're molesting children and abusing them, causing children to do things that are not natural for children to do. And, the other case, they're just possessing pictures," he said. "There's no connection between those two."
Arizona is known for having some of the strictest laws in the United States.
In 2003, a former Phoenix-area high school teacher was convicted of possessing 20 pornographic images of children and is currently serving a 200-year prison sentence.
Officials with the Benson police department told BBC News they are investigating the station's PSAs to see if they are in breach of any laws.
"We are now seeking legal advice on actions that can be taken for the content that has already been released and to ensure this kind of information is not released again," the police statement read.