Chicago woman paid $4,000 to have man killed, prosecutors say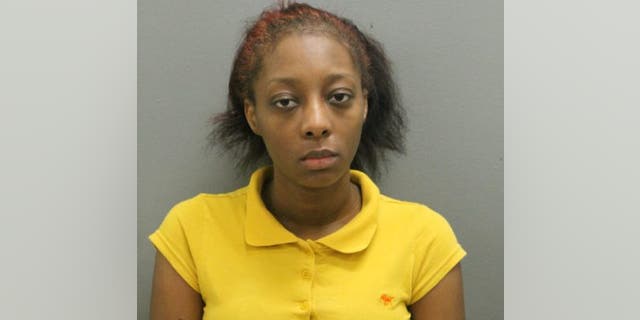 NEWYou can now listen to Fox News articles!
A 26-year-old Chicago woman was being held without bond on a charge of first-degree murder Friday, Cook County prosecutors said.
Brianna Smith is accused of paying a man $4,000 to kill a tow truck driver to prevent him from testifying against her jailed boyfriend, the Chicago Sun-Times reported.
Reginald Jones, 33, a father of three, was slain inside a garage on the afternoon of New Year's Eve 2014. He had gone there in the belief that he would be meeting a man who wanted to buy some tires from him, the Sun-Times reported.
Instead, Jones encountered a man in a ski mask who shot him nine times, prosecutors said, according to the newspaper.
The unidentified gunman remains at large, the newspaper reported.
Smith's boyfriend was in jail because a year and a half earlier he had gotten into an argument with Jones and allegedly shot Jones in one of his arms, prosecutors said.
Jones pressed charges against the boyfriend, who was arrested for attempted murder. The boyfriend offered Jones cash to drop the case, but Jones refused, prosecutors said.
Smith confessed to helping plan the killing and delivering the cash to the unidentified gunman, prosecutors said.
Click here for more from the Chicago Sun-Times.